Timeless Kitchen Remodel with La Spezia in LA Suburbs
La Spezia adds warmth and timelessness to this Southern California remodel. The cream and buff tones of the tumbled natural limestone complement the light and airy feel of the kitchen and outdoor living area.
The Vision
Customers, Charlie and Jess searched online for design ideas while planning their Southern California kitchen remodel. They were in search of a natural stone veneer to complement their current interior of light, airy, and natural tones. La Spezia real stone veneer had the warmth and light colors they had been dreaming about for their new kitchen. The white cabinets and abundant natural light paired well with the light and consistent cream and buff tones of La Spezia.

Both Charlie and Jess grew up in Southern California. They find comfort in the outdoors and often travel to the mountains or beach throughout the year. The inspiration for their design came from their childhoods in Southern California as well as their world travels. Jess was inspired by the timeless old-world designs with over-grouting the stone to accentuate the wall. The over-grout technique highlights the soft textures of La Spezia's tumbled limestone.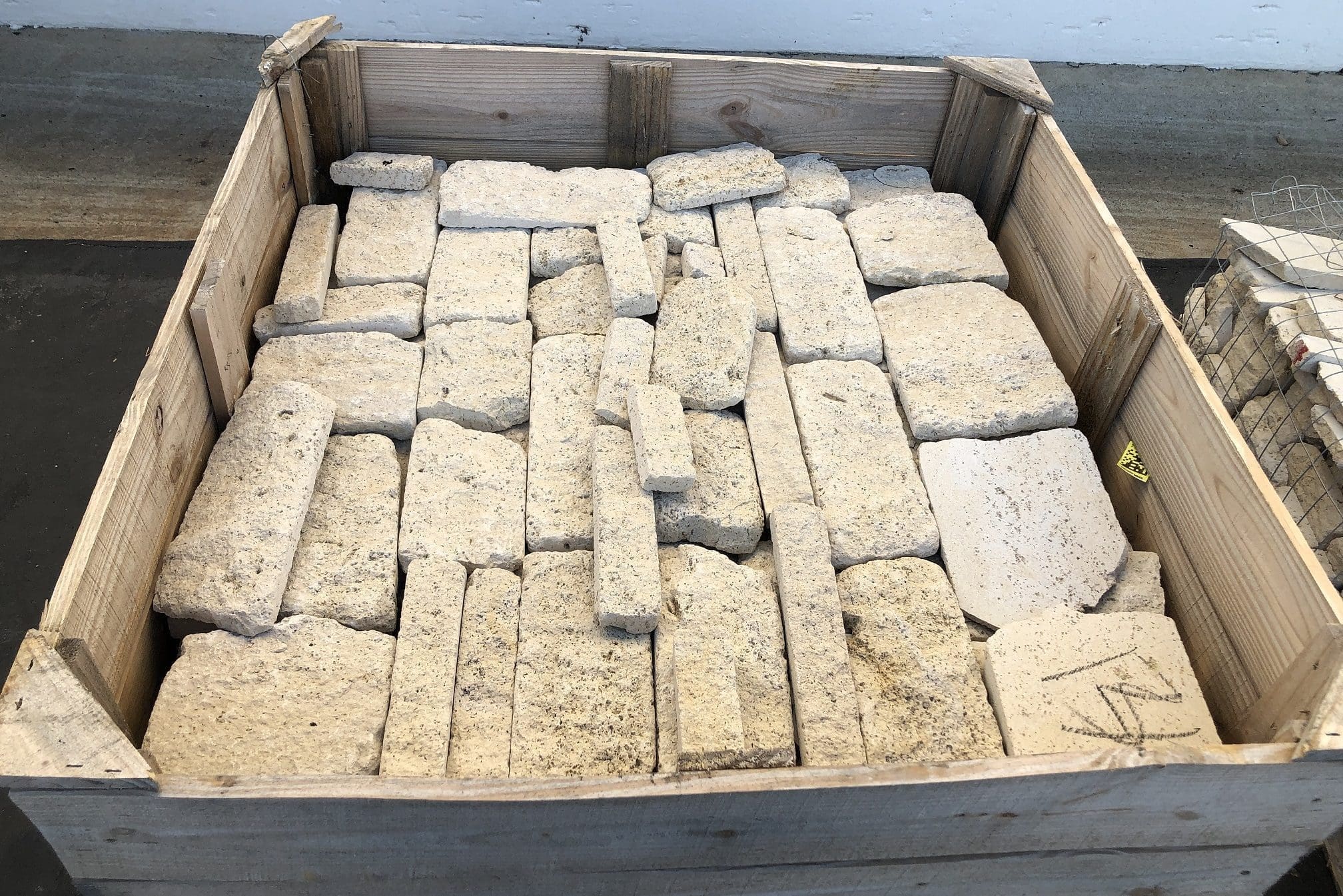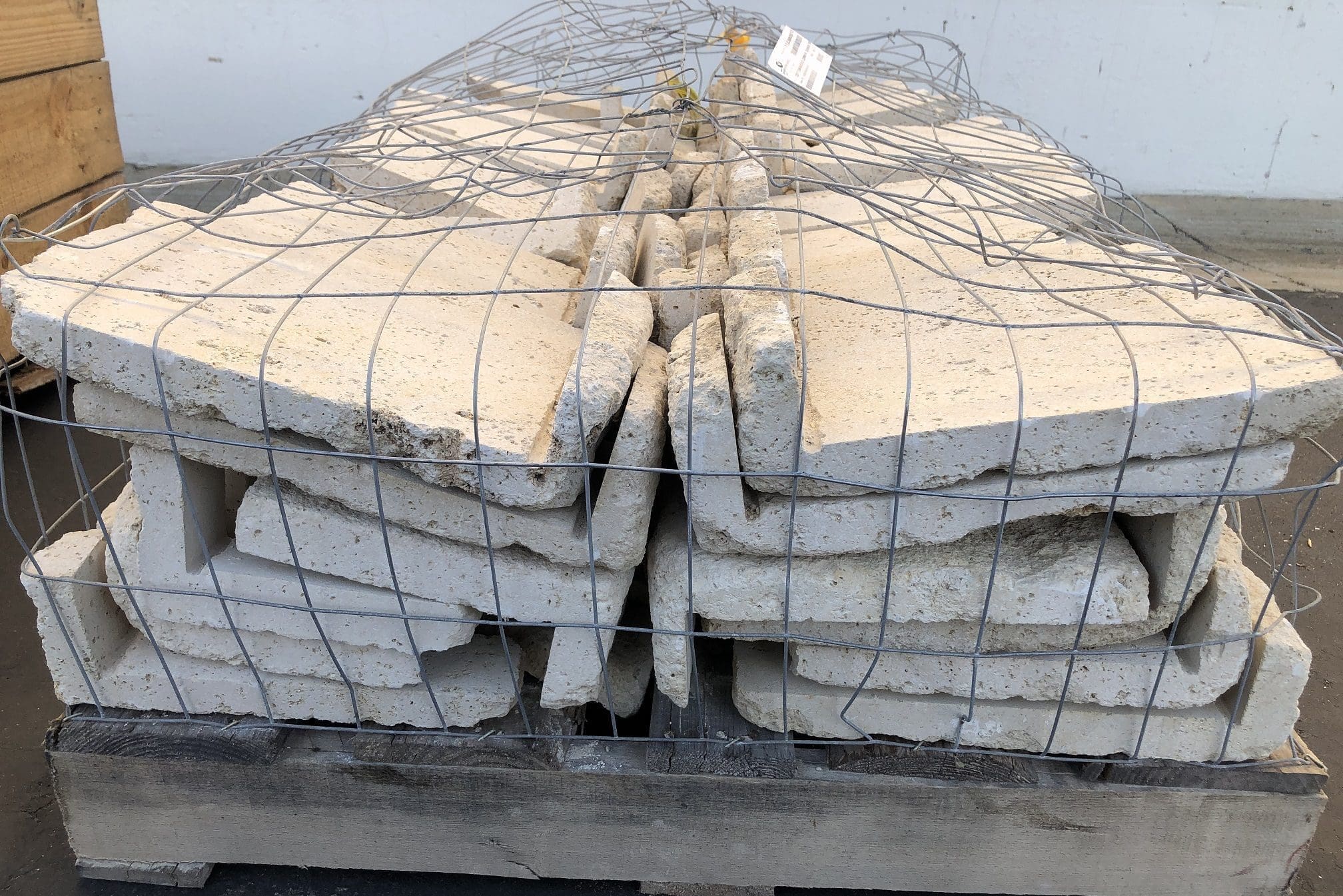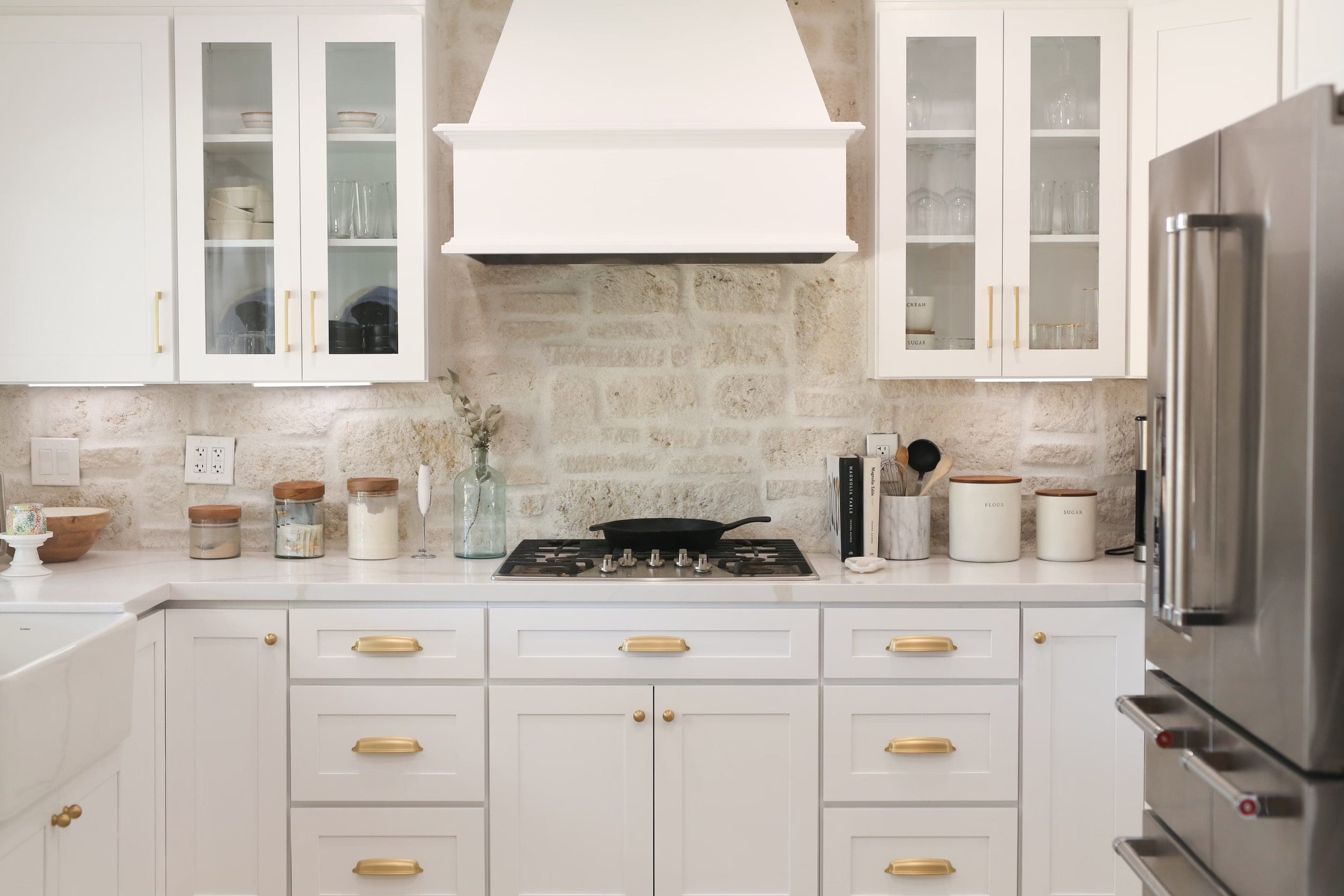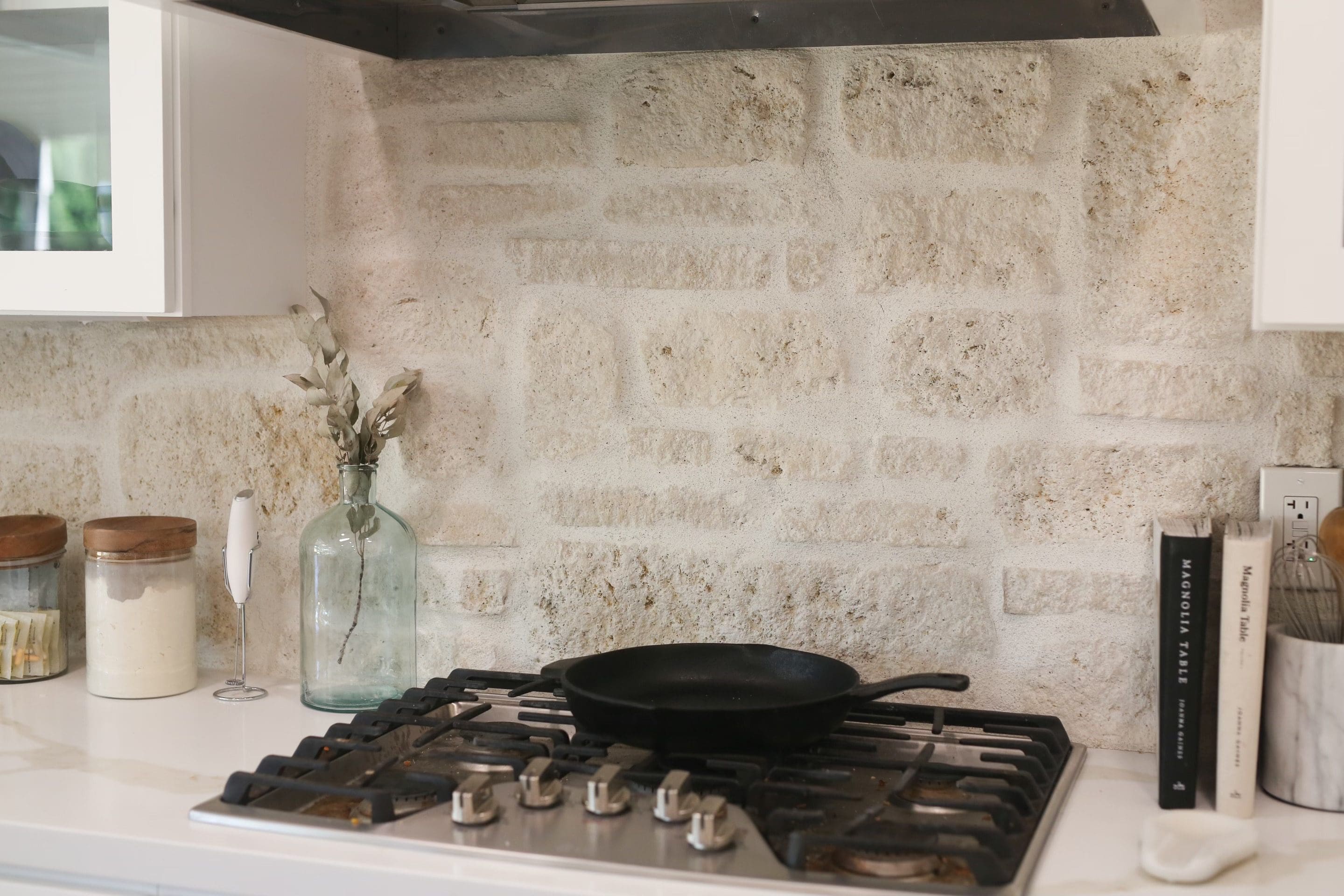 Completing the Remodel
After finishing the kitchen remodel, Charlie and Jess, were ready to undertake the task of building an outdoor living area to enjoy the Los Angeles weather with friends and family. Jess, a teacher and photographer, and Charlie, a third-generation business owner, designed their outdoor living area with the same ideals in mind as their kitchen remodel. They wanted an outdoor kitchen complete with a stainless steel grill and a modern cozy fireplace. The sawn height or dimensional style with heights of 2.25", 5", and 7.75" contributed to their desired look. La Spezia was added as siding to their landscape wall and outdoor kitchen area.

The kitchen remodel and the outdoor living area turned out exactly the way Charlie and Jess had imagined. The vision came together beautifully. La Spezia added the warmth that the previous layout didn't have and provided a light and airy color compared to some of the darker natural stone veneers available.

Both Charlie and Jess love how their new spaces feel timeless and warm. Their vision came to life and they are enjoying their remodel.