Bonavista Backyard Renovation in Rolling Hills of La Mesa, CA
There are few places that boast as near a perfect climate as La Mesa, California. With views of the rolling hills of San Diego and quiet tree-lined streets, spending time outdoors is somewhat of a necessity.
The Vision
Our customers, Carol and Ben, were looking to renovate their backyard landscape and outdoor living area. Their design vision was centered around a high-quality outdoor area for entertaining friends and family. They wanted a space to enjoy the weather and beautiful views of La Mesa.

Carol and Ben first looked to their community and neighborhood for design inspiration. They found an abundance of stonework both on the residences and outdoor living areas of their neighbors' and friends' homes. The natural and organic look of the stonework spoke to their design vision; they knew immediately that they would include natural stone as a focal element of their backyard renovation.

The search began with local stone suppliers. After visiting several shops in the La Mesa/San Diego area, Carol and Ben decided to widen their search online. The local shops didn't seem to have stone that fit the look they had in mind for their backyard oasis. They were in search of a mosaic-style gray stone that would feel natural and organic while creating contrast with their southern California landscape.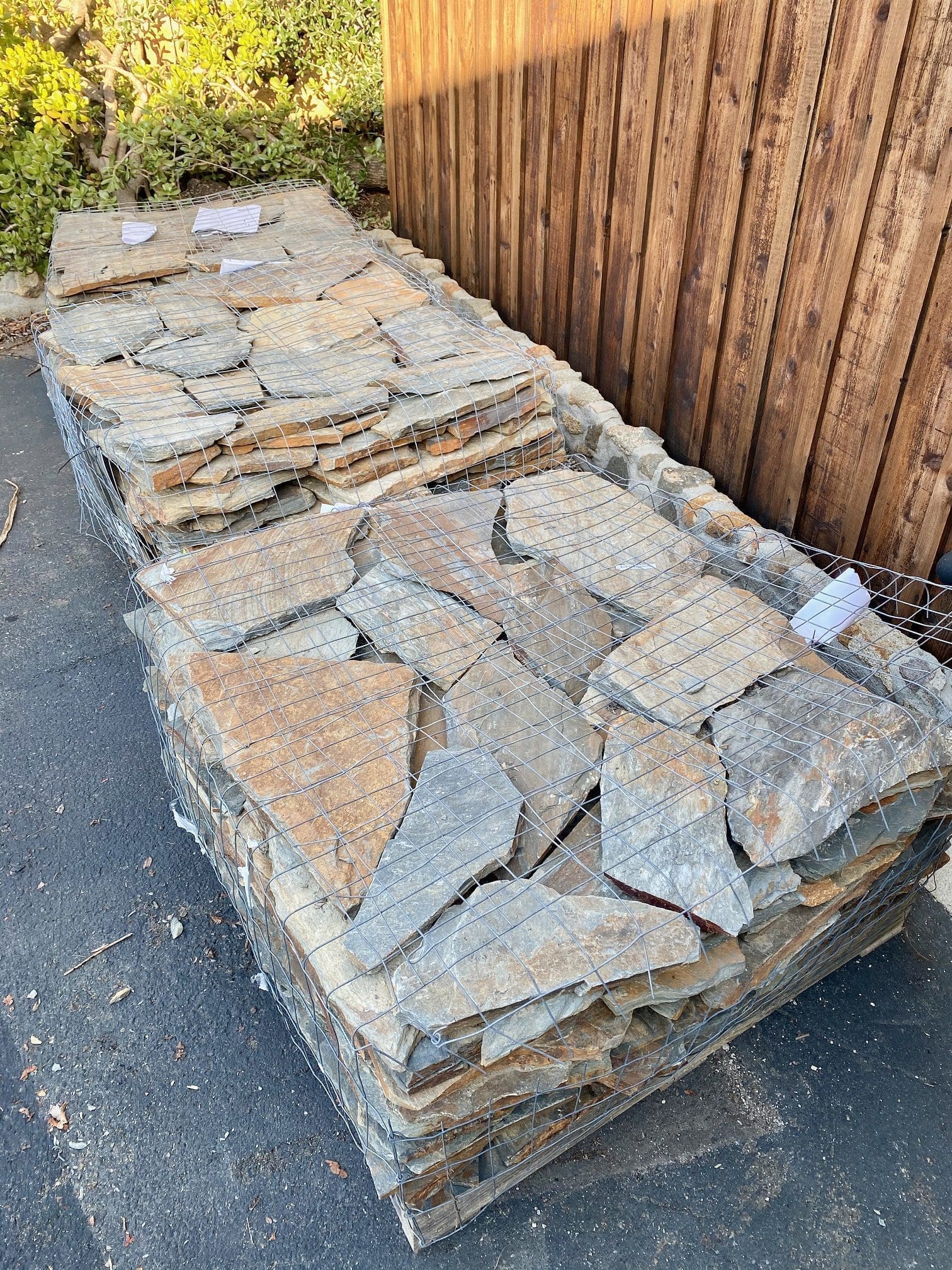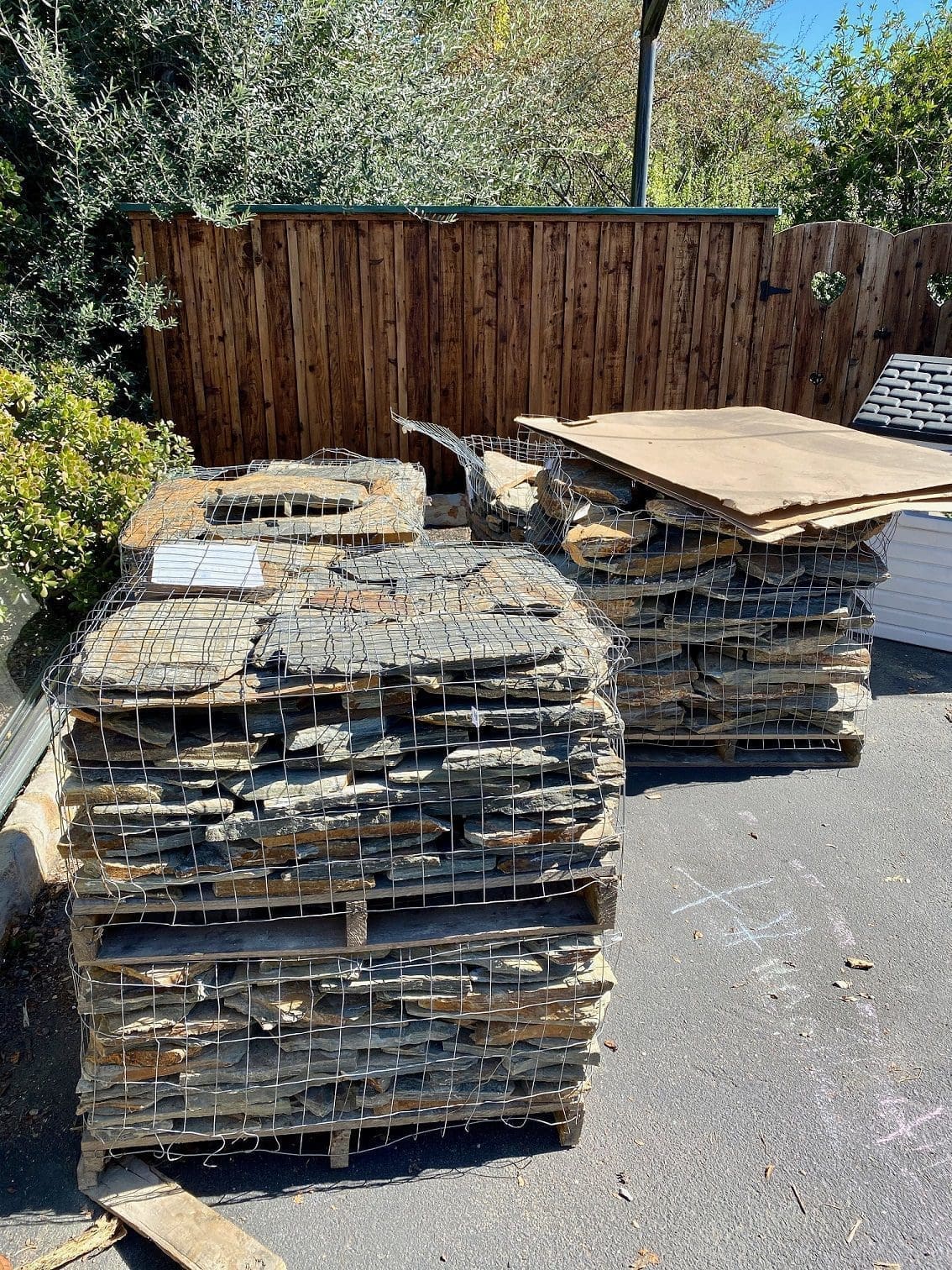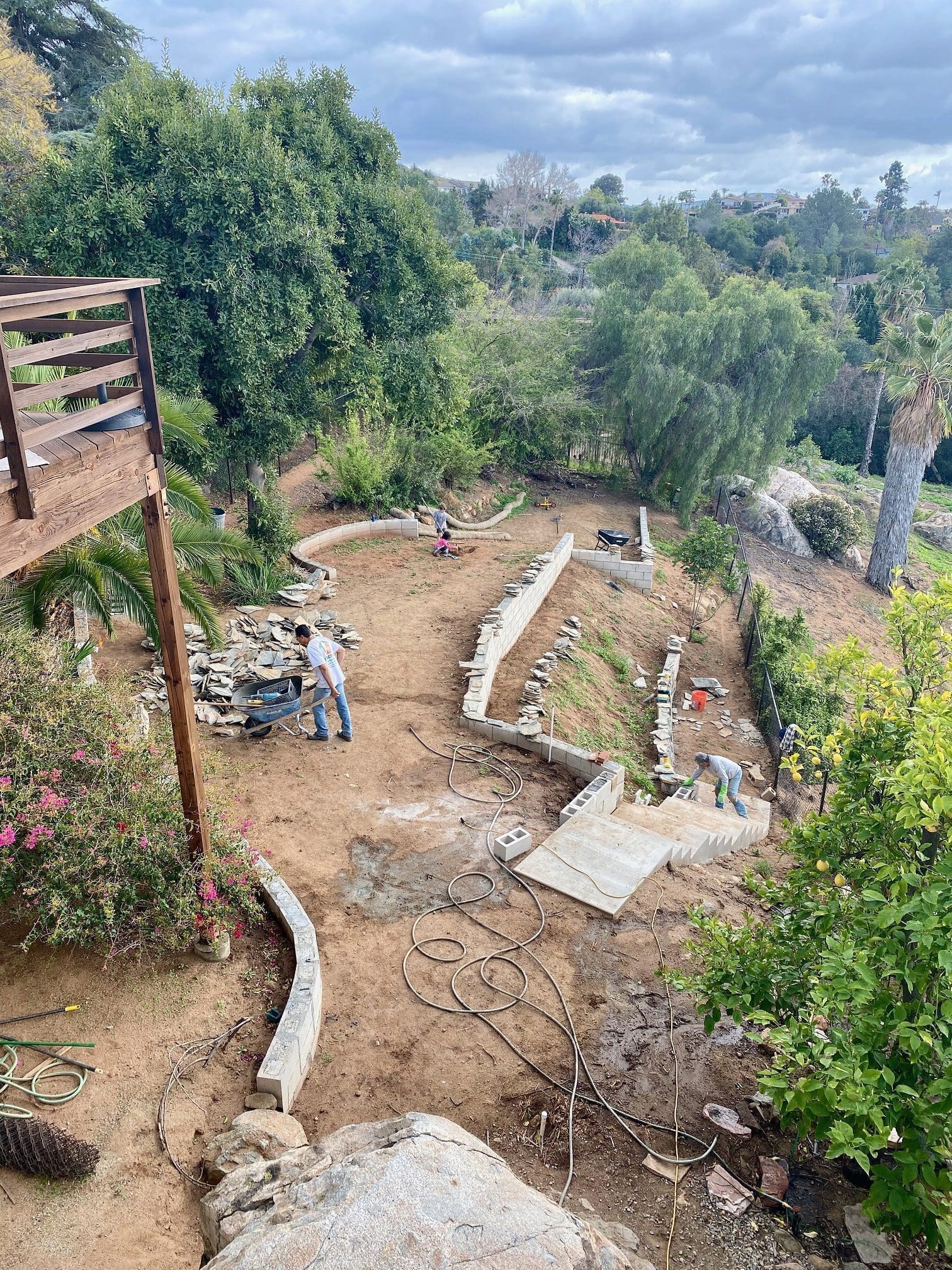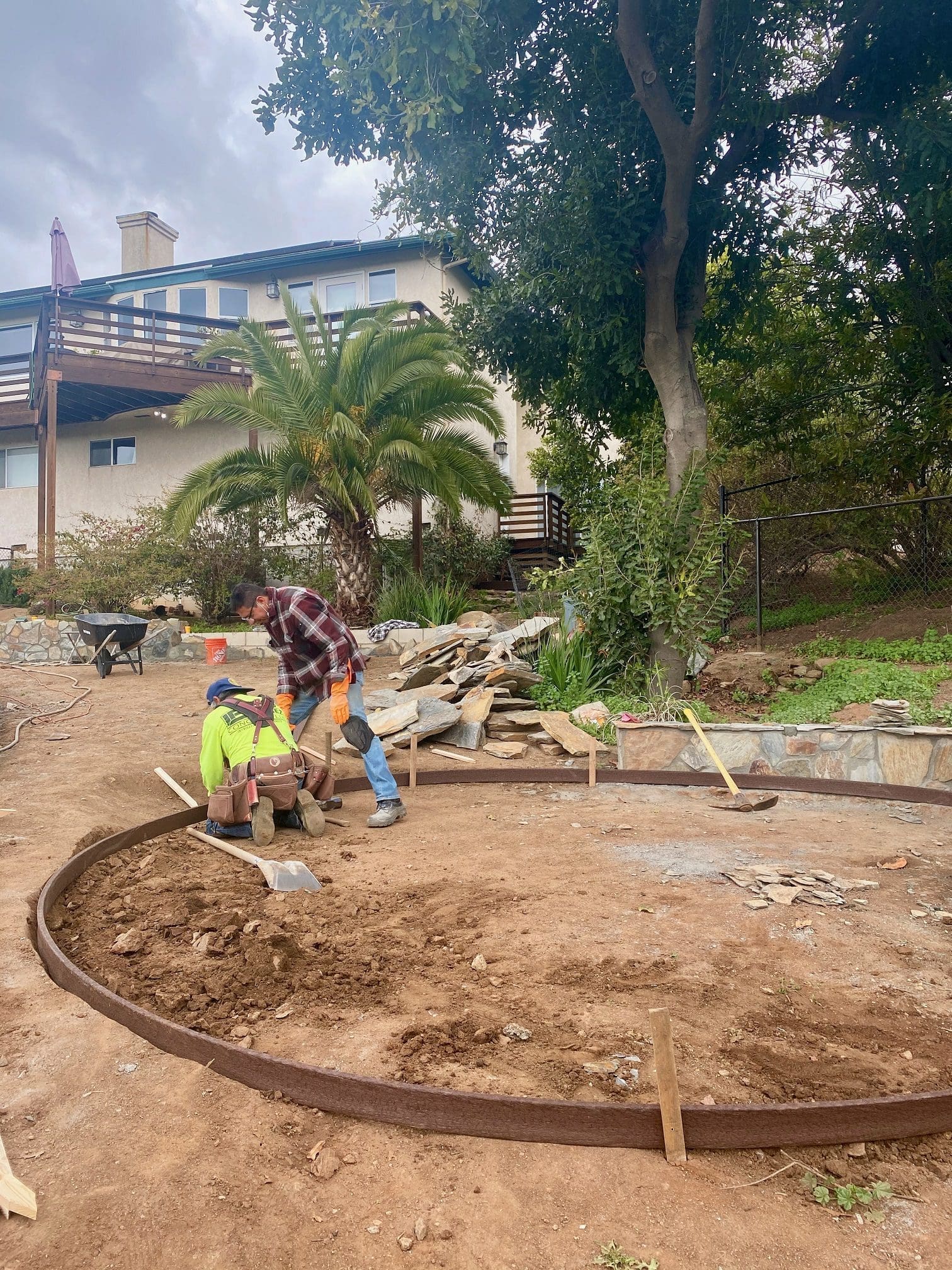 Completing the Renovation
Bonavista came up on a Google search for mosaic stone. Carol and Ben thought the stone might be exactly what they were looking for. They followed the link to the Quarry Mill website and were surprised by the vast selection. A sample board was ordered so Carol and Ben could see and feel the stone in person.

Bonavista had the look, quality, and price they were in search of. This was the stone for their backyard. Next, they determined the amount of stone needed. Their home is located on a hill and they wanted to create a terraced backyard. The veneer would cover the block walls that were constructed for the terrace and a round sitting patio and walkway. Nearly 800 square feet of Bonavista was ordered and shipped from Wisconsin to California.

Carol and Ben love the contrast between the stone and the landscape. The quality and look of the stone are wonderful and the price was unbeatable. They only wish they had ordered more to create additional stone projects during their renovation. They are entertaining and spending most of their time outdoors enjoying their new backyard.