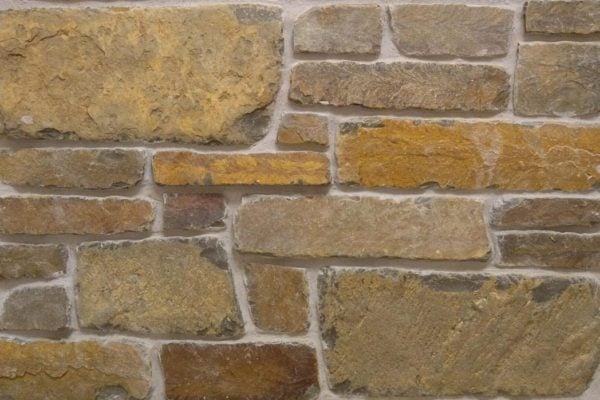 Cabernet Natural Thin Stone Veneer
Free Shipping
Made in the USA
"The vast natural stone veneer offerings make The Quarry Mill a great fit for our firm."
CABERNET BEST USES
This natural stone veneer is often used for whole-house siding. A project this large is still quick and easy with the random stone edges and sizes of Cabernet stone. The brown, earthy tones will provide a subtle continuity to existing elements of your home. You can also use Cabernet to enhance mailboxes, light posts, and landscaping walls to tie their design and appearance to your home. This will create a professionally finished look and improve curb appeal.
MORTAR OPTIONS
Cabernet is normally installed with light grout so each stone blends into the project. Darker grout will cause each stone to stand out and bring attention to its color and texture. Various thicknesses of this natural stone veneer will add dimension and value to your project. The one-of- a-kind look from using the random ends and shapes will make it worth every moment of layout and planning. Cabernet is shipped in loose pieces which makes picking through and designing the perfect look much easier than installing full sheets.
Similar Products by Style
Similar Products by Color