Natural Stone Veneer Style Guide
Understanding thin stone veneer styles can be confusing. We are here to help. Below is a list of styles and in-depth descriptions to help with your stone selection.
Any stone style at the Quarry Mill can be used on any project or application, however, there are some best practices. The rule of thumb is the size of the stone pieces should reflect the scale of the wall being covered. For example, on a sixty foot tall commercial building you will want to use a larger stone whereas on a two foot tall backsplash smaller stone pieces have more visual appeal. A good analogy would be floor tiles: full size pieces get used to cover an entire kitchen floor wheres as the smaller 1″x1″ pieces are typically used only in bathrooms and showers.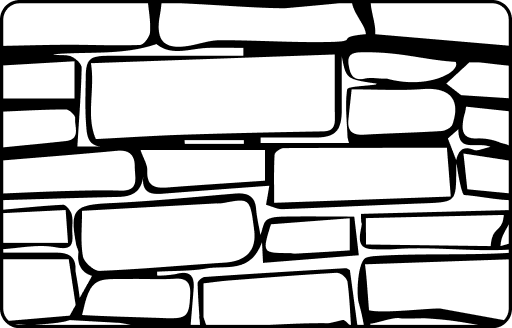 ASHLAR
Ashlar is the most popular style as it is the most broad in terms of applications. The term ashlar generally refers a stone with a range of heights that is laid in a linear pattern. The pieces can range from approximately 3″-10″ and are considered medium in size. Being of medium size, the ashlar pattern is suitable for both large and small scale projects. The individual pieces of stone will typically have natural or snapped (mechanically split with a hydraulic press) edges. Ashlar style stone has a traditional and timeless look. The ashlar style will have a medium to low installation cost relative to the other stone styles.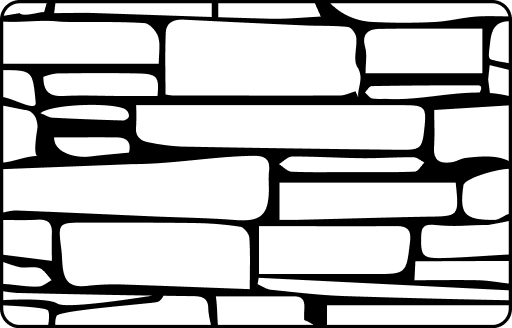 LEDGESTONE
Ledgestone is categorized by the smaller heights of the individual pieces of stone. The stones range from approximately 1″-5″ in height and are laid in a linear pattern. Ledgestones are typically used on smaller scale walls as the pieces can appear "busy" if an individual wall is too large. The individual pieces of stone have natural edges and provide a rustic yet contemporary look. The ledgestone style can be installed with the standard half inch mortar joint or the pieces can be drystacked (tight fit installation). With a drystack installation you can expect both the mason's cost and waste factor (due to fitting the stones together) to increase substantially. Regardless of the installation type, ledgestones are the most expensive to install due to the number of small pieces.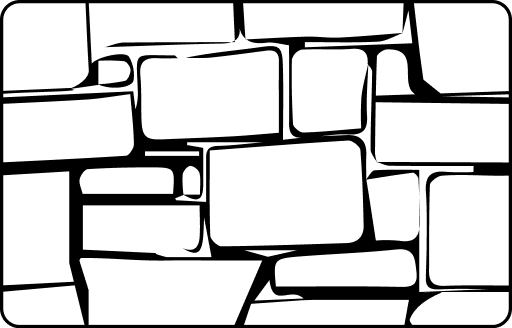 CASTLE ROCK
The castle rock style is characterized by the large rectangular pieces of stone. This style is also referred to as square-rectangular or square-rec for short. The individual pieces can range from 4″-12″ in height. The castle rock style is most commonly found on large scale exterior projects. A few of our castle rocks will have some sawn edges, but they are typically snapped (a natural and still rustic looking edge created by breaking the stone with a hydraulic press) on all four sides. The castle rock style is almost always installed with a mortar joint between the pieces of stone. Due to the large pieces, castle rock stones are on the low end of installation cost.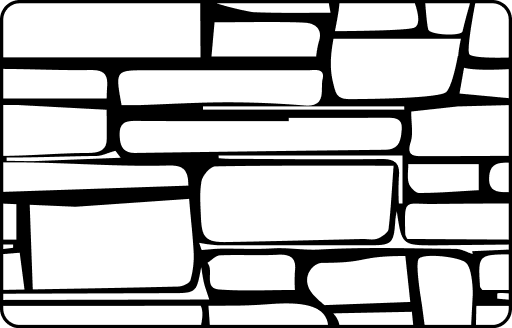 DIMENSIONAL
Dimensional style refers to stones that have been sawn to specific heights. This formal looking stone is sometimes referred to as sawn height or tailored. The most common heights are 2.25″, 5″ and 7.75″. For very large projects we can also add 10.5″ and 14.25″ heights if desired. The stone is cut specifically for a half inch mortar joint. For example two 2.25″ pieces with a half inch joint between them will perfectly align with a 5″ piece. A 5″ piece and a 2.25″ with a half inch joint will perfectly align with a 7.75″ piece. If drystacking (a tight fight mortarless installation) is desired, we can cut the stone into custom sizes, for example, 3″, 6″ and 9″. With a natural finish, this stone has well defined lines and a formal look. The dimensional style is also very popular to tumble. The stone retains the same clean lines but the tumbling process gives an aged appearance. The set sizes typically make dimensional stone the least expensive style to install.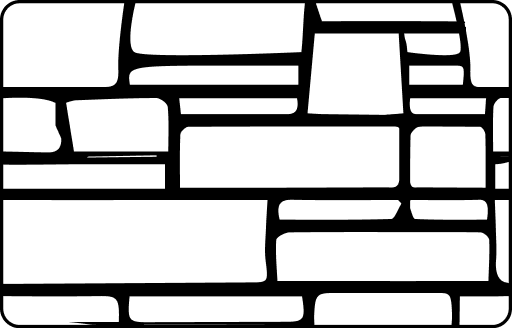 DIMENSIONAL LEDGESTONE
Dimensional Ledgestone is a relative newcomer to the stone styles and has become very popular with modern design. As the name implies these are sawn height smaller pieces of stone. The pieces have sawn edges and are 1″-6″ in height. The stones can either be drystacked or installed with a mortar joint. Some of our Quarry Mill Dimensional Ledgestones are intended to be drystacked. If the product is shown as drystacked, that is it's intended installation. For example, these products are specially cut in 2″, 4″ and 6″ heights and a mortar joint will throw off the clean lines. Dimensional ledgestones are most commonly used on smaller scale walls due to the smaller heights of the pieces. They work great for interior applications. Although they are sawn to set heights, the little pieces make for a slower and middle of the road installation cost.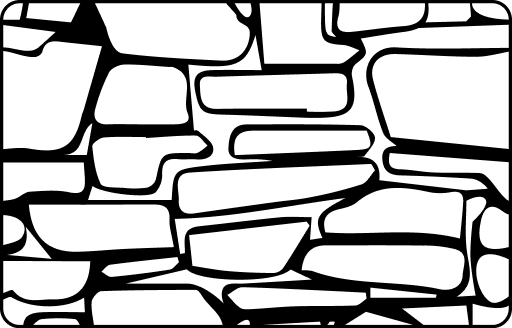 FIELDLEDGE
The easiest way to describe the fieldledge style is to think of it as a mix of both ashlar and mosaic style pieces of stone. When looking at a finished fieldlege stone wall, you will be able to make out a loose linear pattern of ashlar stone among the irregular mosaic pieces. The fieldledge style is versatile and can be used well in any application due to the size of the pieces. Most commonly this style is done with a mortar joint. Fieldledge is unique because there is more flexibly for a mason to add a personal touch. Installation costs can vary greatly as some masons love the flexibility and other masons prefer standard applications. It is critically important to choose the right mason and review photos of their previous work when selecting fieldledge style stone.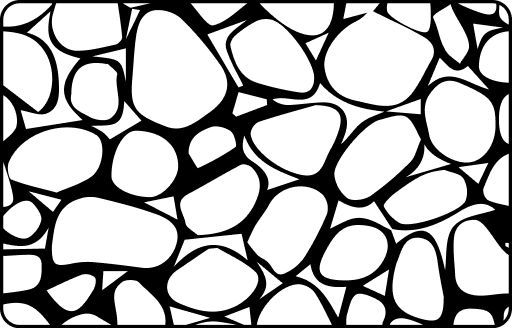 COBBLESTONE
Cobblestones are a unique rounded style of stone. They are commonly used on lake houses or coastal homes. Cobblestones can also be referred to as river rock, boulders or round side out stone. This stone style is unique because cobblestones typically come from glacial deposits or are natural fieldstones. They are not quarried like the other stone styles. Cobblestones can be used for both interior and exterior applications and are well suited for both large and small projects. They are always a natural finish and never tumbled. For masons who are comfortable with and have experience installing cobblestones, they typically go quickly and have a medium to low installation cost.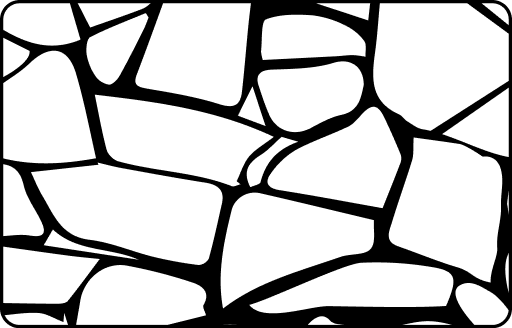 MOSAIC
Mosaic stones are characterized by their natural and random shapes ranging from triangles to polygons. The individual pieces of stone usually have all natural edges with minimal splitting or sawing. The mosaic style is also called irregular or webwall/webstone. This style is best suited for large projects but can also be used on smaller applications such as fireplaces. The standard half-inch mortar joint is most common and recommended as drystacking is labor intensive with the irregular shaped pieces. Installation costs vary greatly by mason as some enjoy the flexibility while others prefer styles with standard application. Similar to fieldledge, it is critically important to choose the right mason and review photos of their previous work.
Natural stone is beautiful no matter what style you choose. Each style brings its own unique character to the project. We hope this helps clarify the styles of our natural stone veneers. If you still have questions, please do not hesitate to contact us.