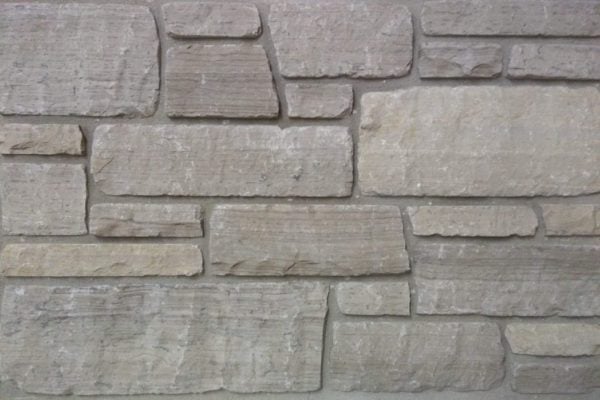 Chalet Natural Thin Stone Veneer
Free Shipping
Made in the USA
"The value offered by The Quarry Mill cannot be matched by the retail stone yards."
CHALET BEST USES
This natural stone veneer is often used as whole-house siding. The gray tones of this stone will likely meet local building codes and requirements of homeowner's associations. Chalet will add curb appeal with its various depths and textures. Installed with gray grout, the wall of stones will blend together for an appearance of a unified, solid surface. This stone can also be added to other elements on your property to tie them to your project. Installing Chalet on columns, around mailboxes, and light posts will add a professional look to your home.
MORTAR OPTIONS
Installed with light gray grout, Chalet natural stone veneer will add dimension to any project. The rounded rectangular shapes, squared ends, and various thicknesses of this stone create an authentic look of a solid stone wall. Cutting stones to wrap corners is a great way to speed up the planning and layout process since the color and texture goes throughout each stone. Chalet stones are shipped in loose pieces instead of sheets to help speed up the layout process. The loose pieces also increase the number of possible patterns and layouts.
Similar Products by Style
Similar Products by Color