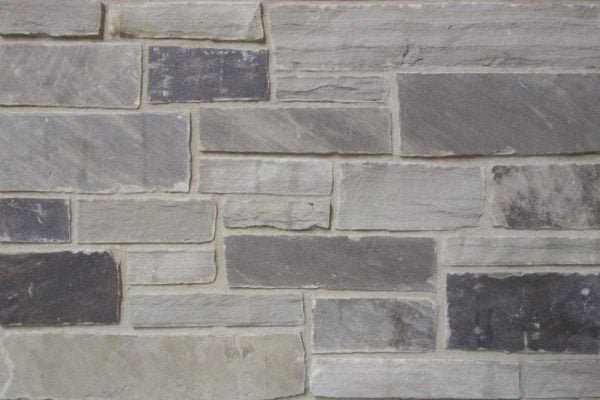 Charcoal Canyon Natural Thin Stone Veneer
Free Shipping
Made in the USA
"I place an order and two weeks later the stone arrives at the job site."
Charcoal Canyon Best Uses
Charcoal Canyon looks great as siding on residential buildings or commercial offices and store fronts. Typically installed only on the front elevation, this natural stone veneer will add dimension to your property. Wrapping corners with cut stones will produce a very natural look since the colors and textures are consistent throughout the stones. Installing Charcoal Canyon on other elements of your property like porch columns, mailboxes, light posts, and landscaping walls will provide some continuity. The grays and whites of the Charcoal Canyon stone is neutral enough to meet local building codes.
MORTAR OPTIONS
This natural stone veneer can be installed with gray grouts to create a neutral backdrop that will allow each stone to stand out. The mostly rectangular stones are defined enough to resemble natural bricks giving your project an organized look. This also helps speed up the layout and installation process. Charcoal Canyon stones are shipped as loose stones instead of full sheets to also help make the installation process go quicker. The number of possible layouts and patterns are only limited by your imagination.
Similar Products by Style
Similar Products by Color