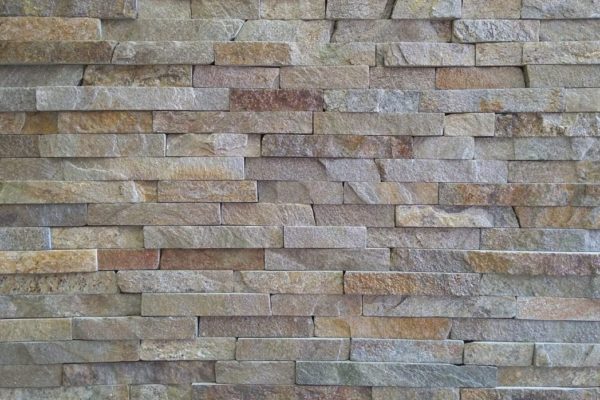 Copper Ledge Natural Thin Stone Veneer
Free Shipping
Ready to Ship
"The consistency of the product allows us to write a spec without worry."
Copper Ledge Best Uses
Exterior projects like siding or porch columns will also look great with Copper Ledge stone. The browns of this natural stone veneer bring a rustic feel to your home while still enhancing features of a modern décor with its clean edges. Copper Ledge is specifically cut to be dry stacked without using grout during installation. The rectangular shapes of the stone make it perfect for creating the appearance of a solid stone wall. Copper Ledge's range of depth and textures will add dimension to your project or room. Copper Ledge is shipped in pieces instead of full sheets so your layouts will be unique and the installation process can go quickly.
Mortar Options
The dry stacking method on interior fireplace surrounds made with Copper Ledge is very popular. This process will create the appearance of a solid stone wall and add dimension to your space. The browns in this natural stone veneer will draw and element of nature to the project, but still blend well with the modern features of your fireplace or insert. The whites and tans will help keep the room light enough to provide a romantic glow when a fire is burning. You can also add this stone to other elements in the room to help tie them together.
Similar Products by Style
Acadia

View products

Dimensional Ledgestone

Natural TonesSky Tones

Natural

No

Free ShippingMade in the USA
Similar Products by Color