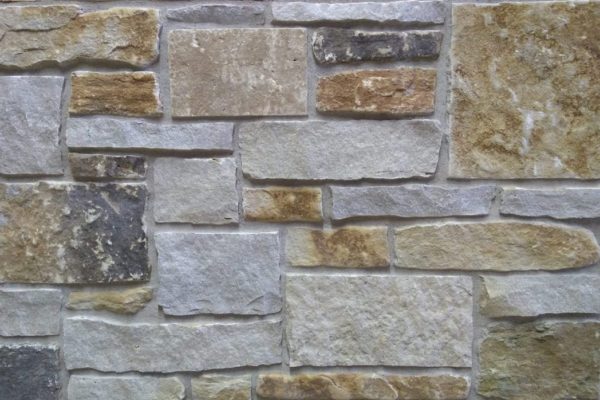 Fish Creek Natural Thin Stone Veneer
Best Seller
Free Shipping
Made in the USA
Ready to Ship
"The consistency of the product allows us to write a spec without worry."
FISH CREEK BEST USES
This natural stone veneer is seen on chimneys and other landscaping elements like mailboxes. The earthy tones of this stone add a natural feel on any elevation. When installing this stone on a chimney, it is safer than using full sized, uncut stones since they are lighter and easier to carry and handle while on a ladder. Whether you add Fish Creek to a single element or on several parts of your property, you will add allure and value to your home.
MORTAR OPTIONS
Fish Creek is typically installed with a dark tan or sandy colored grout. These colors will allow the lighter colors to dominate your design and layout while the darker colors add depth and character. Fish Creek stones can be cut to wrap corners or to fit the stones in specific areas. The planning and layout process is made easier by shipping the stones as loose pieces. This also helps speed the installation process since the loose pieces are much lighter than full sheets. Creating random patterns that are perfect for your space could not be easier.
Similar Products by Style
Similar Products by Color