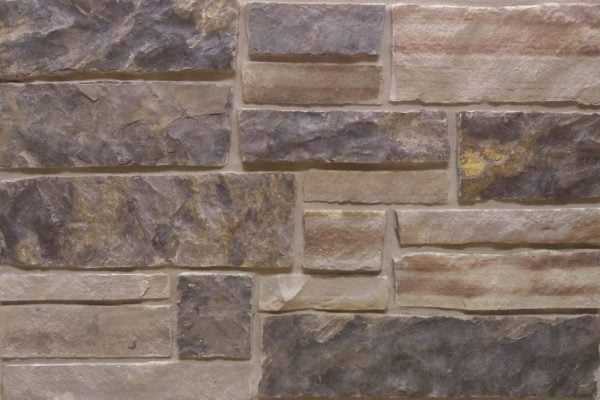 Kennebec Natural Thin Stone Veneer
Free Shipping
Made in the USA
"The value offered by The Quarry Mill cannot be matched by the retail stone yards."
KENNEBEC BEST USES
This natural stone veneer is often used as a fireplace surround or small accent wall because the squared ends allow for a clean finish. This is mostly possible because the outer edges of this stone look just as great as the surface. This stone can also be dry stacked to create the look of a natural stone surface. Either installation method will add allure to your room and project. Install your fireplace or electronics on the same wall to accessorize your project and help it be come the center of the conversation. Using this stone outdoors as siding or on elements like a mailbox or porch surround will add curb appeal and give your home a professional looking finish.
MORTAR OPTIONS
Kennebec is typically installed with light gray grout so that the various stone sizes and random heights of the stone really stand out. Even with lighter grouts, this natural stone veneer will add depth to your project. Any color of grout will help this stone add dimension and provide some accent to other elements of your home. The squared ends allow you to plan your layout quickly and focus on the installation process. Kennebec is also shipped in loose pieces to make the design process much more flexible than full sheets.
Similar Products by Style
Similar Products by Color