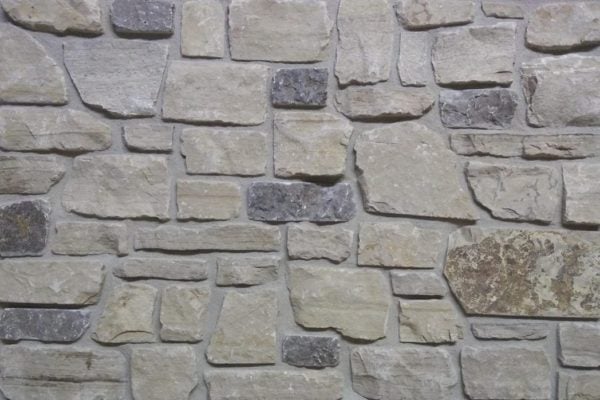 Malahide Natural Thin Stone Veneer
Free Shipping
Made in the USA
"Very professional and the stone arrived on time exactly as ordered"
MALAHIDE BEST USES
Malahide stone is often used as exterior, whole-house siding and chimneys. The assortment of large and small stones makes the layout process quick and enjoyable. Since this stone is a thin cut veneer, it is lighter and easier to handle, making it safer to carry while on a ladder or scaffolding. The neutral colors of this natural stone veneer are likely to meet local building codes and homeowner's association guidelines. You can also expand your project to include elements like mailboxes or porch columns to give your home a professional look.
MORTAR OPTIONS
This stone is usually installed with light gray grout to create a balanced look. Darker grout can be used to help highlight the individual stones and make the project a focal point. The random shapes allow you to create one-of-a-kind patterns and designs. Malahide can be cut to wrap corners or fit along edges of your project. This natural stone veneer is shipped in loose pieces rather than full sheets, making it easier and safer to handle. All of this makes the installation process much quicker so you can enjoy your finished project.
Similar Products by Style
Similar Products by Color