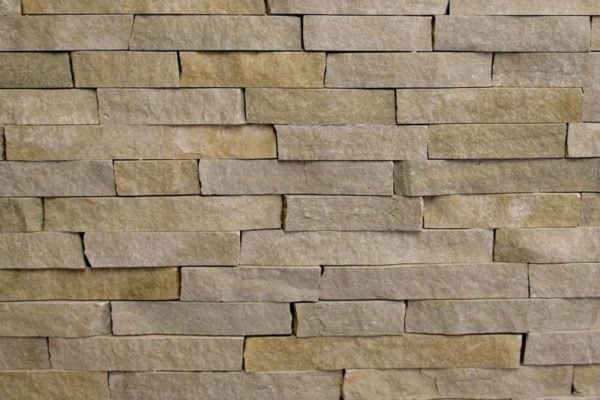 Sterling Ledge Natural Thin Stone Veneer
Free Shipping
Made in the USA
Ready to Ship
"The vast natural stone veneer offerings make The Quarry Mill a great fit for our firm."
STERLING LEDGE BEST USES
Sterling Ledge stone is often used as whole-house residential siding. The uniquely shaped ends of this natural stone veneer help you create a unique project for your home. Since Sterling Ledge stone is a natural product, cutting the stones to wrap corners or line edges will expose the same colors and textures. Adding Sterling Ledge to other areas of your property like mailboxes and porch surrounds can create a professional look and add some needed curb appeal. The neutral colors often meet local building code, making Sterling Ledge a great choice for just about any neighborhood.
MORTAR OPTIONS
The dry stacking method will showcase the colors of Sterling Ledge stone, creating a natural looking project. The various thicknesses of Sterling Ledge stone will add dimension and a unique look to both large and small projects. Sterling Ledge stone can also be installed with grout to highlight each stone, creating a more basic look. Sterling Ledge's random shaped ends will create a unique pattern that is easy to layout or adjust for the perfect look. Sterling Ledge is shipped in pieces instead of sheets, making them easy to handle and lowering labor costs.
Similar Products by Style
Acadia

View products

Dimensional Ledgestone

Natural TonesSky Tones

Natural

No

Free ShippingMade in the USA
Similar Products by Color