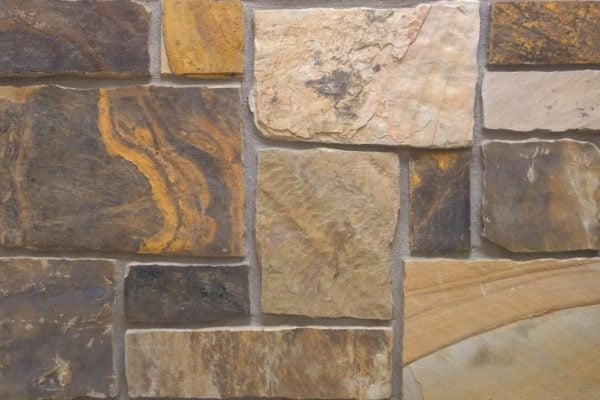 Timber Creek Natural Thin Stone Veneer
Free Shipping
Made in the USA
"The consistency of the product allows us to write a spec without worry."
TIMBER CREEK BEST USES
Timber Creek natural stone veneer is often used to as whole-house siding. The random, natural veins complement your existing decorative elements. Extend this stone to other indoor elements to create a more professional finish. Modern electronics will stand out hung on a wall of this stone. If installed with lighter grout, your project will brighten a room. Darker grout will make the stones in your project appear more natural. As an accent wall, this stone will create a conversation piece in any room.
MORTAR OPTIONS
Installed with a medium gray or tan grout, each Timber Creek stone will be enhanced. It will add elegance and prestige to your stone project with its rectangular random colored stones. Planning, layout, and installation will also be faster and easier with the 1-inch thick stones since they are easier to handle. Wrapping your project's corners is also quick and simple since cutting the Timber Creek stones will reveal a similar pattern and texture consistent in each stone. This stone is also shipped in loose pieces instead of sheets to help make planning and installation a quick process.
Similar Products by Style
Similar Products by Color