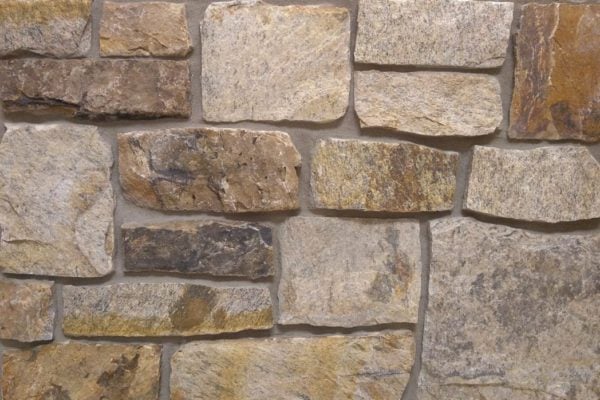 Woodside Natural Thin Stone Veneer
Free Shipping
Made in the USA
"The high quality thin veneer from The Quarry Mill has reduced our installation time."
WOODSIDE BEST USES
This natural stone veneer is often used as exterior siding. Woodside is a great choice for siding because of the rectangular stones support using a staggered layout. The neutral tones and lighter grouts of a typical installation make this stone more likely to be approved by local building codes or homeowners' associations. You can use this stone in conjunction with darker stones to create an even more unique look. Woodside can also be used as door and window trim or to accent other features on your property. It is also great for building mailbox surrounds, light posts, and porch columns, resulting in a professional finish.
MORTAR OPTIONS
Woodside can be installed with a light tan grout, creating a natural looking wall. Darker grouts can create depth while showcasing the individual stones. The rectangular shapes and various edges of Woodside natural stone veneer makes the layout and installation of your project much easier. The stones are cut in 1-inch thick pieces, making them lighter and easier to handle. This also speeds up the design and installation processes. Woodside is shipped in loose pieces, so you can make layout changes easily and save on labor costs.
Similar Products by Style
Similar Products by Color