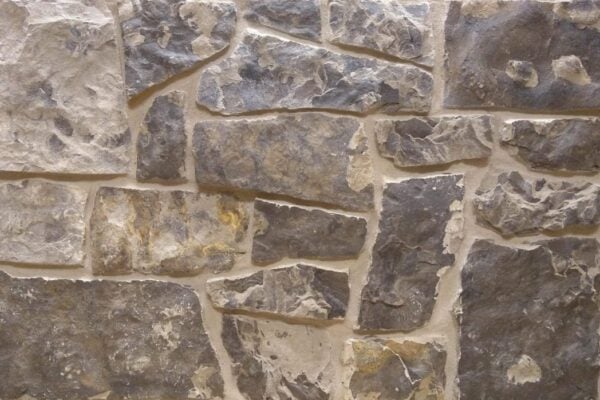 Arctic Natural Thin Stone Veneer
Free Shipping
Made in the USA
"I place an order and two weeks later the stone arrives at the job site."
ARCTIC BEST USES
Arctic stone is often used for landscaping walls and residential whole-house siding. The random shapes of this natural stone veneer are great for creating the appearance of a solid stone wall which can add a sense of security and prestige to your property. With darker grouts, the stones will create the appearance of a solid stone surface. Corners can be wrapped easily by making quick, straight cuts in the stone. Since Arctic is a real stone product, the color and texture of the stone will show through on cut edges and create a professional finish.
MORTAR OPTIONS
Installation of Arctic stone is simple since the random shapes and sizes virtually merge together by using dark grouts. This natural stone veneer comes in numerous thicknesses that help you create randomness and add depth to any sized project. Using light colored grouts will bring attention to the individual stones and their unique textures and colors. Alternatively, darker grouts will help your project look more natural and seamless. Arctic's random shapes also help prevent duplicate patterns from developing during planning and installation. Since Arctic is shipped in loose pieces instead of sheets, the possible pattern variations are nearly unlimited.

Similar Products by Style
Similar Products by Color