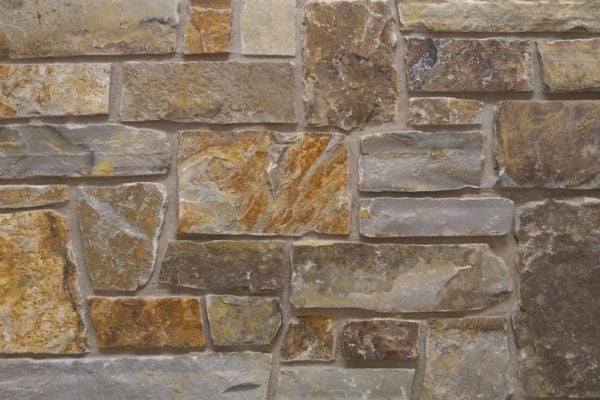 Autumn Ridge Natural Thin Stone Veneer
Free Shipping
Made in the USA
"The consistency of the product allows us to write a spec without worry."
AUTUMN RIDGE BEST USES
Autumn Ridge natural stone veneer is often used for whole-house siding projects. This stone has a wide range of corner shapes and a balanced range of colors that makes it a great choice for siding homes subject to homeowner's association regulations. The varied colors of Autumn Ridge stones bring another dimension to your stone project and increases your color options for exterior paint, materials, and decorations. Using this stone on other elements of your property will give it a professional feel and make your home stand out in the neighborhood.
MORTAR OPTIONS
Normally installed with darker tan grout, each Autumn Ridge stones will stand out like an individual, decorative bricks. Lighter grout will cause each stone to blend into the rest of the wall creating a clean look. Variations in stone heights of this natural stone veneer adds depth and a unique look to your project. Autumn Ridge's square ends and rectangular shapes help make layout, corners, and overall planning a breeze. Autumn Ridge stone is shipped in loose pieces, so you have more flexibility with layouts and patterns than you would with full sheets.
Similar Products by Style
Similar Products by Color