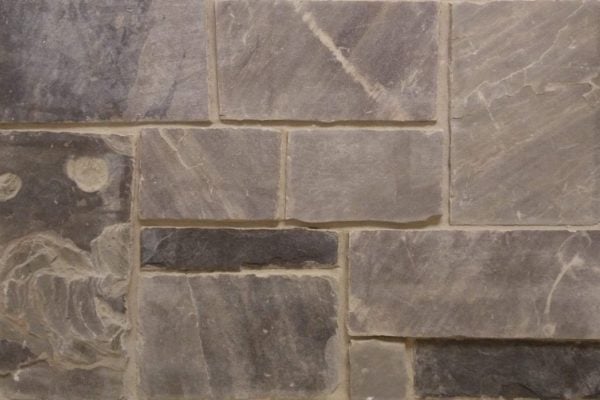 Blackburn Natural Thin Stone Veneer
Free Shipping
Made in the USA
"The consistency of the product allows us to write a spec without worry."
Blackburn Best Uses
This natural stone veneer is often used as siding for residential homes. Blackburn works well for this project because of the flexibility of its rectangular shapes, squared corners and neutral colors. The earthy tones of this stone allow you to choose grout colors that accent other elements of your home. The tones are also balanced enough to meet most homeowner's association and building code guidelines. Overall, Blackburn stones will add a professional feel to your home and help it stand out in the neighborhood.
Mortar Options
Blackburn is installed with light gray grout and laid out in a staggered brick pattern. The various thicknesses of this natural stone veneer will create an earthy feel. Darker grouts will enhance the individual Blackburn stones while lighter grouts will create a clean and balanced look. Blackburn's rectangular stones and 1-inch thicknesses make layout and planning a quick process. In addition, creating natural looking corners are easy because of Blackburn's squared ends. Blackburn is shipped as loose pieces instead of sheets of stones, making your project easier to plan and install.
Similar Products by Style
Similar Products by Color