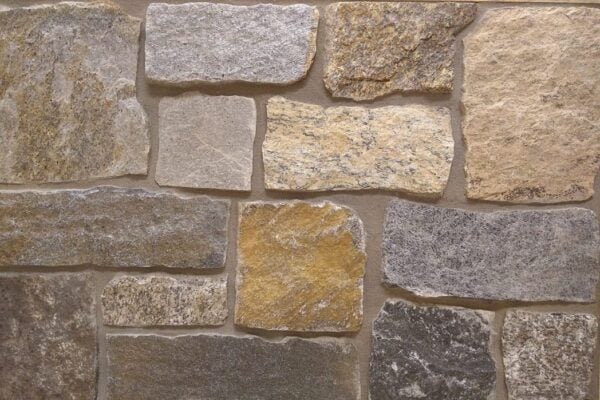 Boston Natural Thin Stone Veneer
Free Shipping
Made in the USA
"The consistency of the product allows us to write a spec without worry."
BOSTON BEST USES
Boston natural stone veneer is best appreciated on the front elevation of residential homes. The squared ends and rectangularly shaped stones allow for a clean, balanced finish on exterior walls, porch columns, landscaping walls, and patterns around doors and windows. Darker grout colors will help highlight the rich colors of the Boston stones and add a luxurious look to your stone project. Boston is also perfect for upgrading other elements in the front of your home like mailboxes, light poles, and landscaping walls. These features will add a professional look and curb appeal to your property.
MORTAR OPTIONS
Installing Boston natural stone veneer with darker grouts will enhance each stone and add a dimension to your project. Using lighter grouts will brighten your project and provide a clean look while enhancing the lighter colors in the stones. The rectangular stones and squared ends will help you plan and layout your stone project more quickly. The 1-inch thick stones are safer and easier to handle, while also reducing labor costs. Boston stones are shipped in loose pieces rather than sheets, the installation will also go fast and produce a professional, balanced look.
Similar Products by Style
Similar Products by Color