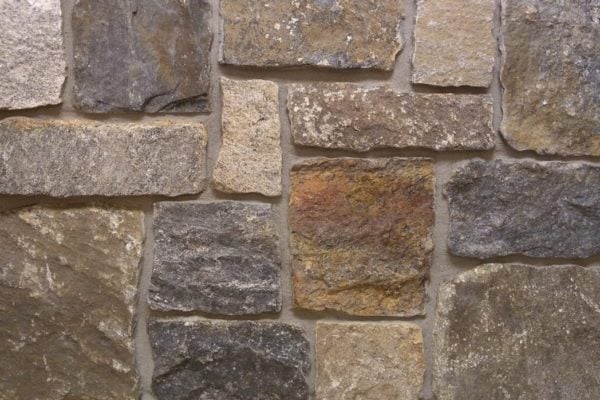 Narragansett Natural Thin Stone Veneer
Free Shipping
Made in the USA
"I place an order and two weeks later the stone arrives at the job site."
NARRAGANSETT BEST USES
The dark colors in Narragansett stones will attract some extra attention to your home. The deep rich browns will pop when installed with medium gray grout. The various sizes of the stones help you create depth and the look of a solid stone wall. The assortment of colors make it easy to decorate a room with this stone installed. Narragansett stones are easier and safer to handle since they are cut to 1-inch thicknesses. Planning and installing this natural stone veneer is also faster since the stones are shipped in loose pieces rather than full sheets.
MORTAR OPTIONS
Narragansett stones are often used as residential siding. The dark brown colors add some prestige to your property and the neighborhood. The thin veneer stones are easy to handle during installation, making this a quick, summertime project that will transform your home. Adding Narragansett stones to other features like porch surrounds, chimneys, and mailboxes gives your home a professional look. Using Narragansett indoors further ties these elements together and creates a natural looking world.
Similar Products by Style
Similar Products by Color