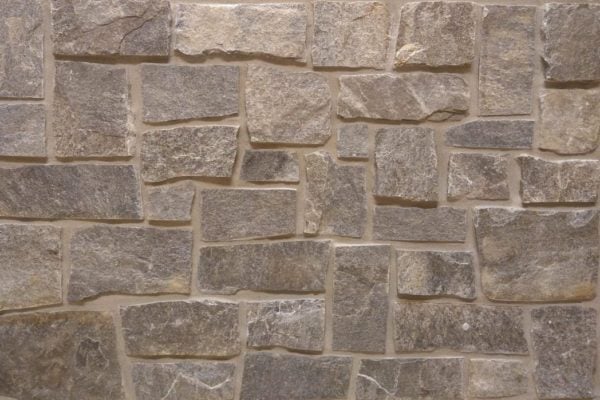 Queen Creek Natural Thin Stone Veneer
Best Seller
Free Shipping
Made in the USA
Ready to Ship
"I place an order and two weeks later the stone arrives at the job site."
QUEEN CREEK BEST USES
This natural stone veneer is typically used for fireplace surrounds or accent walls. The gold highlights add a touch of elegance and makes for an inviting fire in the fireplace. Being a natural stone product, this stone stands up to the high heat and temperature changes around your fireplace project. The various sizes of stone will also look great as a matching mantel. Using Queen Creek outdoors as siding or on small projects like a mailbox or light post could help tie your indoor and outdoor decors together and provide a very professional look.
MORTAR OPTIONS
Queen Creek stones should be installed with medium gray grout or dry stacked without grout. Either method will result in the individual stones of this natural stone veneer being showcased and they could even become a conversation piece. Queen Creek's squared ends and rectangular shapes help make installation faster. The planning and layout stages will also be very quick. Cutting edges of the stones to wrap corners or make angles will be consistent with the stone's clean edges. Queen Creek is shipped in loose pieces rather than full sheets, making handling the stone safer and easier.
Similar Products by Style
Similar Products by Color