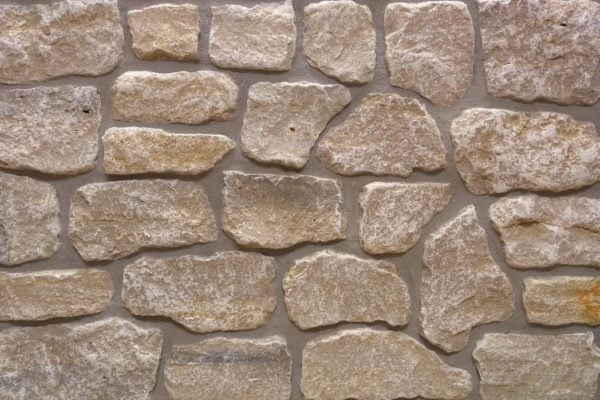 Winnebago Natural Thin Stone Veneer
Free Shipping
Made in the USA
"The consistency of the product allows us to write a spec without worry."
WINNEBAGO BEST USES
Winnebago stones are often used to create an outdoor fireplace that is great for entertaining and cooking a wonderful meal. The light, neutral colors will create an inviting space to entertain and feed guests. It could double as a warming feature in colder weather, making your backyard more useful for more of the year. Adding Winnebago stones to other features like a landscaping wall or even door and window trim will give your project a more professional look. This could add curb appeal to your home or simply create a memorable destination for family and friends.
MORTAR OPTIONS
This stone can be dry stacked or installed with grout. When installing with grout, lighter grouts will create the look of a solid stone wall, while darker grouts emphasize the individual stones. The dry stacking method is more popular since the stones often fit together tightly with a little extra effort during the layout process. Since Winnebago is a thin veneer, it is cut thinner than a full-sized stone, making it easier and safer to handle; especially when climbing a ladder or scaffolding. Winnebago stones are shipped in loose pieces rather than full sheets, making it much easier to adjust stones during the layout process.
Similar Products by Style
Cascade

View products

Cobblestone

Earthy BrownsGrey TonesSky Tones

Tumbled

No

Free ShippingMade in the USA
Similar Products by Color