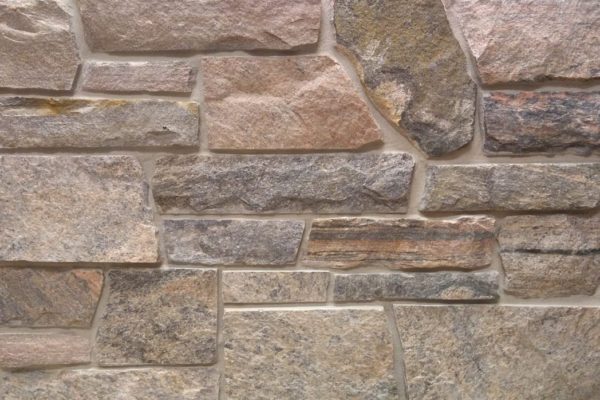 Appleton Natural Thin Stone Veneer
Free Shipping
Made in the USA
"I place an order and two weeks later the stone arrives at the job site."
Appleton Best Uses
This natural stone veneer is often used for whole-house siding. Since the stones are thinner, a project this large is still easy to install with random stone edges and sizes of Appleton stone. The earthy tones will complement your space and provide continuity to any existing décor in your home. Expand your project by installing Appleton stones to improve mailboxes, light posts, and porch surrounds. This will help create a professional, finished look and improve curb appeal so your home will stand out in your neighborhood.
Mortar Options
Appleton installed with light tan grout will enhance the stones. The random shapes and dimensions of this natural stone veneer will add depth to your space. The 1-inch thick stones will be easy to handle and layout to maximize the textures and various colors. The stone's characteristics provide for a colorful background that will accent your décor. Making the planning and installation process easier, Appleton stones are shipped in loose pieces rather than full sheets. This also makes selecting stones and designing the perfect look much easier and safer.
Similar Products by Style
Similar Products by Color