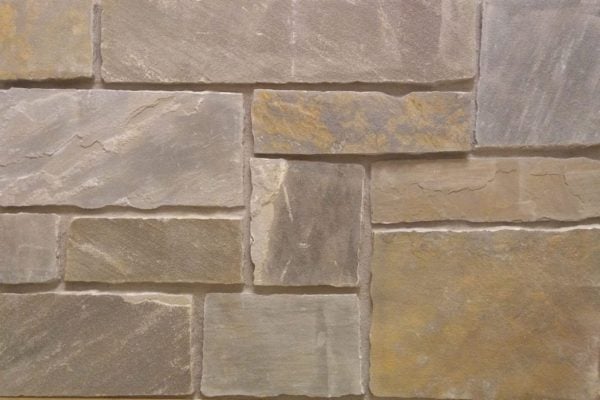 Bodiam Natural Thin Stone Veneer
Free Shipping
Made in the USA
"I place an order and two weeks later the stone arrives at the job site."
BODIAM BEST USES
This stone veneer looks great as a kitchen backsplash, accent wall, or a staircase. The earthy tones blend well with existing furniture and decor. Fresh decorating will also be simple and possibly less expensive because of the neutral colors. In the kitchen, modern appliances will contrast the brown tones while natural looking cabinets or countertops will blend well. Extending the use of the stone outdoors will create continuity and a more professional look.
MORTAR OPTIONS
The rectangular shapes and balanced brown and tan colors of Bodiam stones look best with tan or light gray grout. Darker or lighter grouts will make the individual stones emerge from the wall. The 1-inch thick stones are easy to lay out in any pattern. Installation will also be faster since the stone veneer can be cut to wrap corners or place them exactly where you need them to fit. Creating random patterns and just the right look is also simple since this natural stone veneer is shipped in loose pieces rather than sheets of stone.
Similar Products by Style
Similar Products by Color