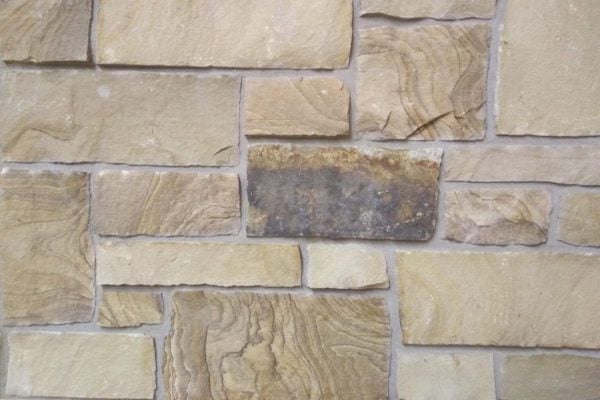 Brentwood Natural Thin Stone Veneer
Free Shipping
Made in the USA
"The value offered by The Quarry Mill cannot be matched by the retail stone yards."
BRENTWOOD BEST USES
Brentwood is often installed as an accent wall, either indoors or outdoors. The woodgrain appearance and random shaped ends create a unique look that will bring attention to your home. Installed with darker grout, Brentwood natural stone veneer will add depth to your stone project. Since Brentwood is a natural product, cutting stones will expose their natural colors and textures making planning your layout and installation much quicker. Using Brentwood stone to also enhance other elements of your exterior project such as surrounding columns or light posts with stone will add continuity to your stone project.
MORTAR OPTIONS
When Brentwood is installed with dark grout, the individual stones and their colors will look as if they are jumping off the wall. Lighter grouts will make Brentwood stones blend together and appear as a solid surface. Brentwood's various sizes and random shaped ends allow for one-of- a- kind patterns. Wrapping corners with by cutting pieces makes installing this natural stone veneer quick and easy since the colors and textures are consistent throughout the individual stones. Brentwood is shipped in loose pieces rather than cut sheets so that the possible patterns for your project are nearly unlimited.
Similar Products by Style
Similar Products by Color