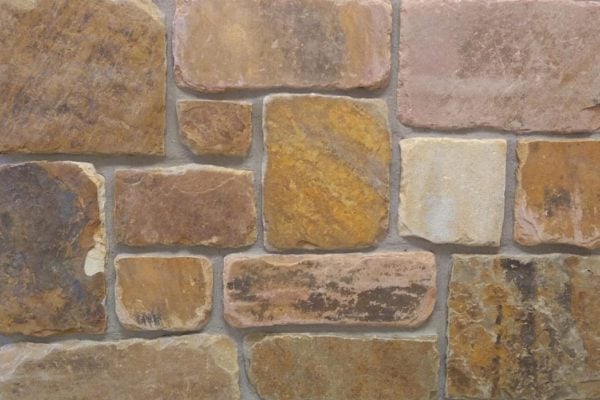 Calistoga Natural Thin Stone Veneer
Free Shipping
Made in the USA
"I place an order and two weeks later the stone arrives at the job site."
Calistoga Best Uses
This natural stone veneer is often used as an exterior, whole-house siding. These stones add an earthy feel to your home that will blend well with modern looking accessories. The light tones of Calistoga are very neutral and often meet local building codes and homeowner's association guidelines. Adding Calistoga stones to other elements of your property, both indoors and outdoors, can add a professional finish and possibly draw some attention in your neighborhood.
MORTAR OPTIONS
Calistoga is typically installed with a light tan or off-white grout. While these stones can be installed using the dry stacking method, it is less popular since the grout adds so much dimension to your space. The various heights and widths paired with the textures of this natural stone veneer allow for unique patters in your project. Planning your project's layout and installing the stones is much easier with the 1-inch thick stones. They are also easier to handle and arrange in the perfect pattern since the are shipped in loose pieces rather than full sheets.
Similar Products by Style
Similar Products by Color