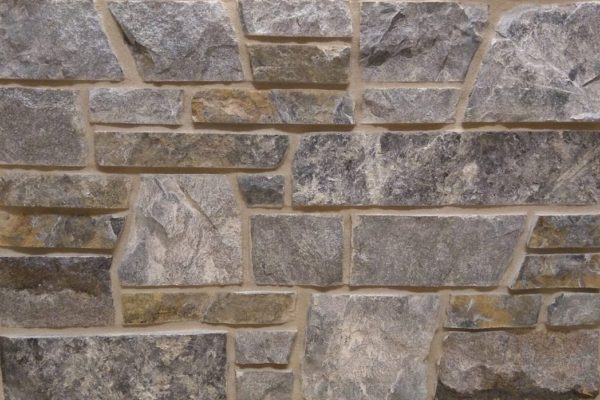 Chamberlain Natural Thin Stone Veneer
Free Shipping
Made in the USA
"Very professional and the stone arrived on time exactly as ordered"
Chamberlain Best Uses
Chamberlain natural stone veneer is often used as exterior whole-house siding. It will also work well on smaller projects or on additional elements create a professional finish on your property. The earthy colors and textures of Chamberlain stone will create a pattern of stone that looks natural and random in any light. Wrapping corners of your home or project with cut stones will look natural since Chamberlain is a natural stone. Mailboxes, porch columns, and chimneys all look great with the countless combinations possible with Chamberlain stones. The grays and tans in the stone often meet homeowner's associations requirements, so this stone can look great in nearly any neighborhood.
Mortar Options
The straight edges of the Chamberlain stone look great with a light tan or gray grout. The various shapes of the rectangular stones help create a unique pattern in your project. The 1-inch thick stones are shipped in loose pieces instead of sheets to help speed up the planning and layout process. Your stone project will be quick and easy to layout and install and could even become a great conversation starter in office or personal environments.
Similar Products by Style
Similar Products by Color