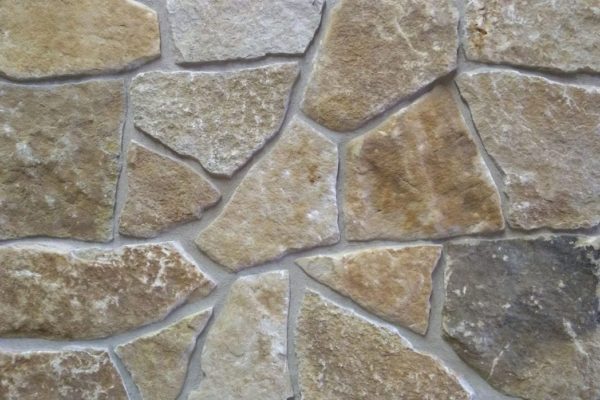 Chateau Natural Thin Stone Veneer
Free Shipping
Made in the USA
"Very professional and the stone arrived on time exactly as ordered"
CHATEAU BEST USES
This natural stone veneer is often used as siding for chimneys. The mix of large and small stones make layout a simple process. The light weight of this stone makes the stones easy to handle while standing or climbing a ladder or scaffolding during installation. Chateau colors are neutral enough to meet many homeowners' association requirements while still being distinct enough to stand out among existing features and other homes. Chateau will also look great on porch columns and smaller features like mailboxes to help tie aspects of your property together.
MORTAR OPTIONS
Chateau stone in usually installed with light grout to showcase the range of white to brown tones. However, darker grout could help highlight each stone's individual colors and textures. The various thicknesses of Chateau allow for creative patterns that will add dimension and diversity to your project. Smaller projects and any project with several sides may require cutting the stone. Since natural stone veneer is cut from real stone, the colors and textures are consistent throughout the product. This will maintain a consistent mix of color and texture in your project. To help speed up the layout and design process, Chateau is shipped in separate pieces rather than sheets.
Similar Products by Style
Similar Products by Color