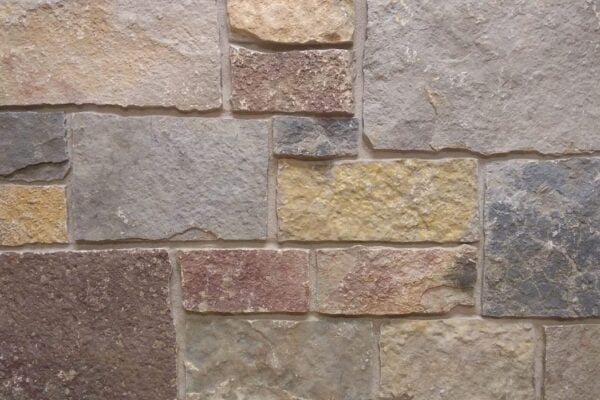 Chilton Natural Thin Stone Veneer
Free Shipping
Made in the USA
"The consistency of the product allows us to write a spec without worry."
CHILTON BEST USES
Exterior landscaping projects are often done with this natural stone veneer. The thin cuts of this stone require this stone to be added to a block wall or existing structure and will result in the appearance of a solid stone wall. The stacked stones and the gray colors also add an earthy tone to your property. The colors and rough edges go well with natural elements and existing landscaping designs. Adding this stone to other features like a chimney, a mailbox, or porch columns can bring continuity to your property. Once you use this stone outside, you will likely want to add it to your fireplace or an accent wall inside giving your home a professional look.
MORTAR OPTIONS
Chilton stone should be installed with a half inch mortar joint. This method creates the look of a stacked stone wall. The different thicknesses of Chilton stones will add depth to both small and large projects. Random widths and lengths of the stones combined with the random edges will allow you to create unique and inventive patterns. Making the layout process even easier is the fact that this natural stone veneer is shipped in pieces rather than full sheets.
Similar Products by Style
Similar Products by Color