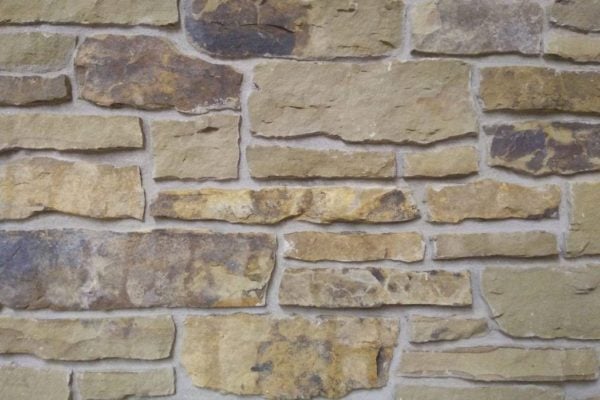 Heritage Natural Thin Stone Veneer
Free Shipping
Made in the USA
"I place an order and two weeks later the stone arrives at the job site."
HERITAGE BEST USES
This stone is often used in a chimney. Heritage can be laid out in a brick-like pattern, making it a great complement to masonry and vinyl siding materials. Variations in the grout color can be used to match other elements of your property since there is such a wide range of colors in the stones. Using Heritage to tie other elements together can help add some curb appeal to new and established neighborhoods. Bringing the Heritage stone to some indoor spaces to can also add value to your home.
MORTAR OPTIONS
Heritage stone is typically installed with a gray or light tan grout. These grout colors allow the individual stones to stand out while still creating a brick look. The random rectangular shapes can be laid out in a staggered pattern to maintain the brick-like finish. Heritage stone's random shaped edges are mostly flat, but grout will fill in the space between the angle-edged stones and create a unique pattern. Heritage is shipped in loose pieces rather than a full sheet so you can move the stones exactly where you need them in your layout.
Similar Products by Style
Similar Products by Color