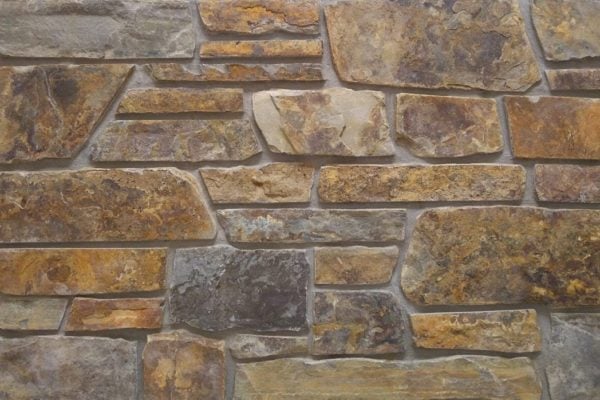 Kalispell Natural Thin Stone Veneer
Free Shipping
Made in the USA
"The high quality thin veneer from The Quarry Mill has reduced our installation time."
KALISPELL BEST USES
This stone is frequently installed as siding for homes. The various shapes and sizes of Kalispell natural stone veneer can also be used around windows and doors as trim or to create a professional look. Kalispell can be used to create continuity on your property by adding it to other projects like wrapping porch columns, light posts, and mailboxes. The neutral colors of this stone often meet local building codes, making it a great choice for just about any neighborhood. Kalispell stone will create some additional curb appeal, making your home stand out.
MORTAR OPTIONS
Kalispell natural stone veneer can be installed with a light or medium tan grout. It can also be installed with the dry stacking method, allowing for a simpler installation as well as a more natural look. The Kalispell stones are cut to 1-inch thicknesses, making them safer and easier to handle. This stone can be cut to wrap corners of your project is easy since the colors and textures run all the way through the product. Kalispell is shipped in loose pieces, making it easier to achieve your favorite layout. All of this will reduce labor costs and installation time.
Similar Products by Style
Similar Products by Color