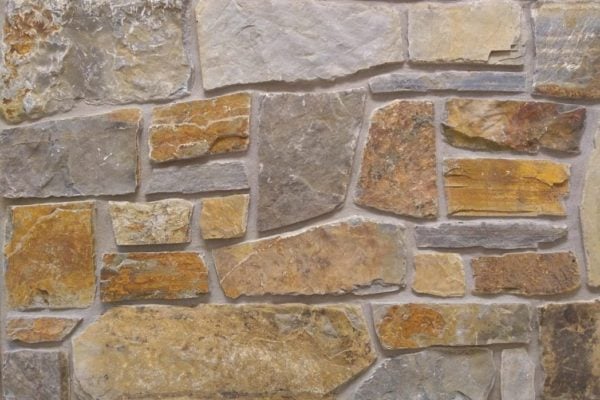 McGregor Natural Thin Stone Veneer
Free Shipping
Made in the USA
"The value offered by The Quarry Mill cannot be matched by the retail stone yards."
MCGREGOR BEST USES
This stone has been used frequently on fireplaces or landscaping walls. The browns provide an earthy tone that could contrast more modern materials used on your home. Various textures of this stone add depth to your space, especially if you add it to features like mailboxes or light posts. Mcgregor is earthy and neutral, so it will typically meet local building codes or homeowner's association rules. Once installed, the random patterns will create an natural looking wall of stone. Using Mcgregor stone can make quite a change to the appearance of your home and even the neighborhood.
MORTAR OPTIONS
Mcgregor is usually installed with a light gray grout. This color of grout will highlight the browns in this natural stone veneer. The variety of colors and shapes can also transform your space into a popular sitting area. The planning and layout stages typically go quickly since this stone is shipped in loose pieces instead of full sheets. This allows you to try various layouts by adjusting a few stones at a time.
Similar Products by Style
Similar Products by Color