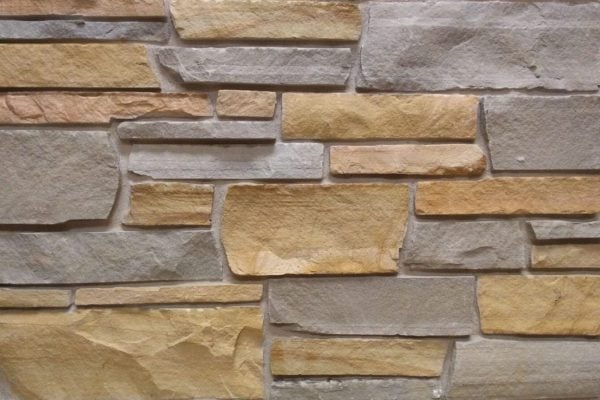 Santa Clara Natural Thin Stone Veneer
Free Shipping
Made in the USA
"The value offered by The Quarry Mill cannot be matched by the retail stone yards."
SANTA CLARA BEST USES
Santa Clara natural stone veneer is often installed as whole-house residential siding. The various shaped ends of this stone help you create a unique look in your space. Santa Clara's various thicknesses can be stacked together in random patterns to create a staggered brick look. Wrapping corners of your home or project can be done by cutting the stones which reveals the same colors and textures. Add this stone to other elements like mailboxes and light posts of your property to tie them together for a more professional look.
MORTAR OPTIONS
This stone should be installed with a light or medium gray grout. The various sizes allow you to be creative with your layout, adding depth to your project. If Santa Clara stone is installed with a darker colored grout it will help enhance the individual stones. Dry stacking this stone also permits them to be laid out in a staggered pattern, creating tighter joints. The layout, planning, and installation of this natural stone veneer is further simplified because it is shipped in loose pieces instead of full sheets. The thin, 1-inch stones are also easier and safer to handle than full sized stones.
Similar Products by Style
Similar Products by Color