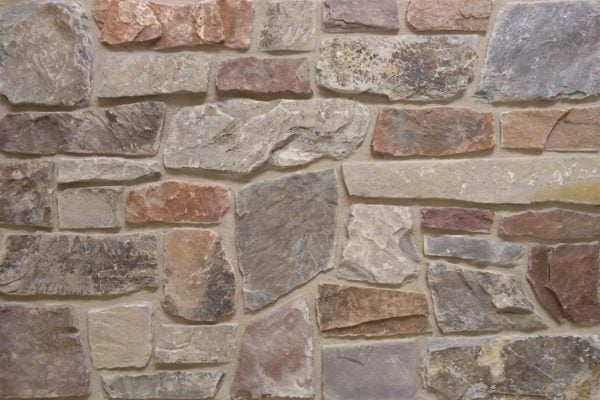 Sunset Rose Natural Thin Stone Veneer
Free Shipping
Made in the USA
"The consistency of the product allows us to write a spec without worry."
SUNSET ROSE BEST USES
This stone looks great with dark and medium tan grouts both indoors and out. Lighter grouts will brighten up your project and enhance individual stones. The various shapes and sizes of Sunset Rose can be organized in numerous ways to create a unique look. The stones are shipped in loose pieces rather than sheets to speed up the planning and layout processes. The 1-inch thick cuts of this stone also make installing this natural stone veneer an easy and pleasant experience.
MORTAR OPTIONS
Sunset Rose is often used as siding or accent walls, including trim around doors and windows. The medium to dark stones will contrast with the sunlight or light coming through the windows. The various sizes of stones allow them to be organized in random patterns while the different colors will make each project unique. Extend the use of this natural stone veneer to other elements by adding it to your mailbox, light posts, or your porch columns. This will tie your interior and exterior décor together professionally as well as create some curb appeal.
Similar Products by Style
Similar Products by Color