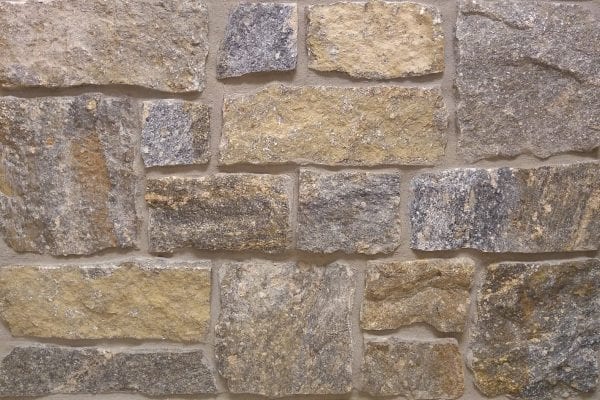 Williamsburg Natural Thin Stone Veneer
Free Shipping
Made in the USA
"Very professional and the stone arrived on time exactly as ordered"
WILLIAMSBURG BEST USES
This natural stone veneer looks great as whole-house siding or landscaping walls. The walls are typically built with a block core or interior and then the stone veneer installed over the blocks to create a natural looking landscaping element. Siding is laid out in a staggered pattern that goes well with other modern elements. The squared ends and rectangular shaped Williamsburg stones help you create a balanced finish that can blend well with other natural elements on your property. Add a professional touch to your stone project by installing Williamsburg stones around mailboxes, light posts, and porch columns.
MORTAR OPTIONS
Williamsburg natural stone veneer can be installed with light tan grout, but gray or sand colored grouts will enhance the colors in the stones. The rectangular stones and squared ends will speed up the planning and layout stages, reducing the total time for your project. They are also easier to handle since they are cut to 1-inch thicknesses. Williamsburg stones are shipped in loose pieces instead of in full sheets, increasing the options and variations of layouts and help prevent duplicate patterns.
Similar Products by Style
Similar Products by Color