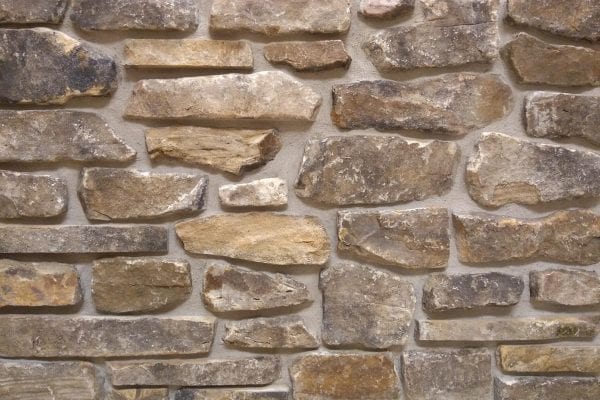 Feldberg Natural Thin Stone Veneer
Free Shipping
Made in the USA
"The consistency of the product allows us to write a spec without worry."
FELDBERG BEST USES
This natural stone veneer looks great as whole-house siding. The random shapes of the Feldberg stones will go well with existing elements of your landscape, but still add a natural feel to your home's elevations. Use larger stones to cap off porch columns and walls and smaller stones to close in the space under the steps to your porch. The Feldberg stones can also be used to tie in other elements on your property like light posts or to trim out your garage door. Feldberg stones will add a professional looking touch and make your home stand out in the neighborhood.
MORTAR OPTIONS
Darker grouts help highlight the colors in the Feldberg stones. However, light colored grout will enhance the individual stones. The assortment of shapes of the Feldberg stones will help speed up the layout, planning and installation processes. This natural stone veneer will also wrap corners well since cutting them will reveal matching colors and textures. They are cut to 1-inch thicknesses, making them much lighter and safer to install. Feldberg stones are also shipped in loose pieces rather than sheets which will allow you to try more layout options and help you create a unique pattern.
Similar Products by Style
Similar Products by Color