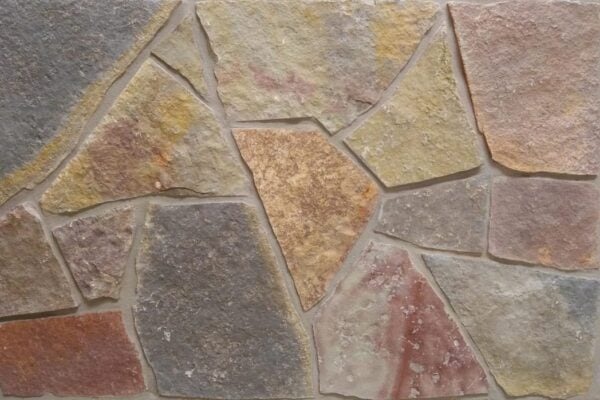 Maricopa Natural Thin Stone Veneer
"The consistency of the product allows us to write a spec without worry."
MARICOPA BEST USES
Wrapping a porch and other exterior elements are common projects that use this natural stone veneer. Adding a natural hue and curb appeal will be easy since the stones have a broad range of colors and sizes. They can also be cut to wrap corners or line edges to make each stone fit perfectly. The random colors also add an earthy feel that will catch the attention of passers-by. Using Maricopa stones for a mailbox, light posts, or an outdoor fireplace can help enhance your backyard or entertaining space. This could create a space that your family could gather around and encourage some great conversation.
MORTAR OPTIONS
A medium tan grout enhances the assortment of colors in this natural stone veneer. Alternatively, darker grout will help the individual stones to stand out and add depth to your project or space. Maricopa stones are shipped in loose pieces to reduce the time for the layout and installation processes. These stones are cut to 1-inch thicknesses, making them much lighter and easier to handle than full sized stones. The random geometric shapes and natural colors allow you to create unique patterns.
Similar Products by Style
Similar Products by Color