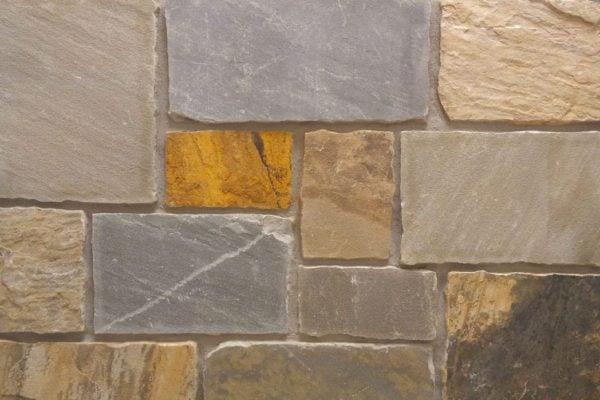 Marietta Natural Thin Stone Veneer
Free Shipping
Made in the USA
"The vast natural stone veneer offerings make The Quarry Mill a great fit for our firm."
MARIETTA BEST USES
Building an outdoor fireplace is a great project for Marietta stones. This natural stone veneer product is perfect for outdoor environments and will provide a decorative contrast to other elements of your property. The thin stones will be easy to handle when you're on a ladder, installing the last few pieces. You can also use Marietta stones to enhance other features like porch columns or your mailbox. This will add a little curb appeal and help your home stand out with a professional look. Marietta stone colors are also neutral enough to typically meet local building codes, so they can look great anywhere.
MORTAR OPTIONS
Marietta is typically installed with a medium to dark gray grout that will help each stone stand out. The random colors will accent just about any color of your decor. Since the stones are cut to 1-inch thicknesses, the various sizes and textures will add depth to your space without looking too bulky or requiring any restructuring of your home. That thickness makes the stones easy to handle during layout and installation. Additionally, the stones are shipped in loose pieces rather than full sheets. The individual pieces weigh less and require less effort and labor to install.
Similar Products by Style
Similar Products by Color