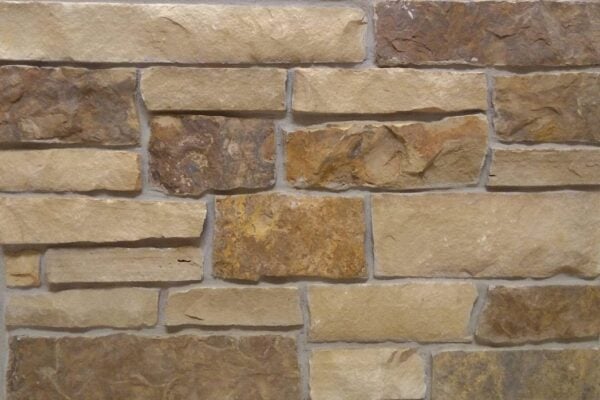 Mayfair Natural Thin Stone Veneer
Free Shipping
Made in the USA
"The value offered by The Quarry Mill cannot be matched by the retail stone yards."
MAYFAIR BEST USES
Mayfair natural stone veneer is often used as an accent wall or as door and window trim both indoors and outdoors. The rectangular shapes and various colors help you create the perfect look in any room. The contrasting colors will tone each other down and create a great background for artwork and modern electronics. The stones can also be cut to wrap corners since Mayfair is a natural product. Using Mayfair outdoors on door and window trim can add a little flavor to your front elevation as well as tie your interior décor to the front of your home.
MORTAR OPTIONS
The dry stacking method is preferred for the Mayfair natural stone veneer. The shapes and cuts of this stone fit together tightly to create a solid stone look. Installing Mayfair with a medium gray grout would make each stone stand out and create a bit of dimension in your project. The stone's shapes also make it easy to layout and create a staggered brick pattern. This is possible since the stones are shipped in loose pieces and can be organized in any way you choose.
Similar Products by Style
Similar Products by Color