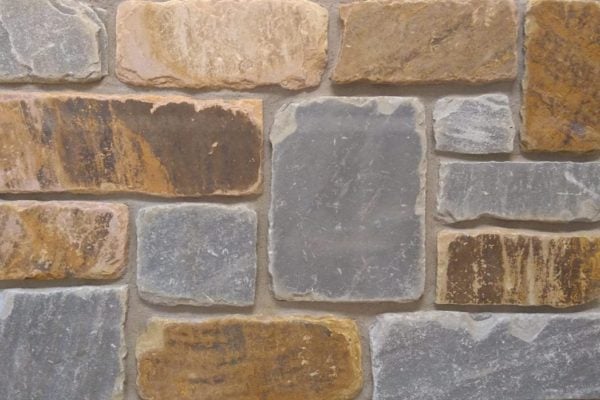 Monte Vista Natural Thin Stone Veneer
Free Shipping
Made in the USA
"Very professional and the stone arrived on time exactly as ordered"
MONTE VISTA BEST USES
This natural stone veneer is often used as siding for residential homes. Monte Vista works well for this project because of the flexibility of its clean appearance, squared corners and neutral colors. This stone will add a professional touch to your home, improving the curb appeal. Add this stone to other elements to really make your home stand out.
MORTAR OPTIONS
Monte Vista is normally installed with light tan grout in a staggered brick wall pattern. The various sizes of this natural stone veneer will create a natural feel and add depth to your project. Darker grouts will enhance the individual stones and make your home stand out. While lighter grouts will create a clean, neutral look. Monte Vista's rectangular stones make layout and planning a quick process. Creating natural looking corners are fast and easy because of Monte Vista' squared ends. Monte Vista is shipped as loose pieces instead of sheets of stones, making the planning of your project easier and the installation faster.
Similar Products by Style
Similar Products by Color