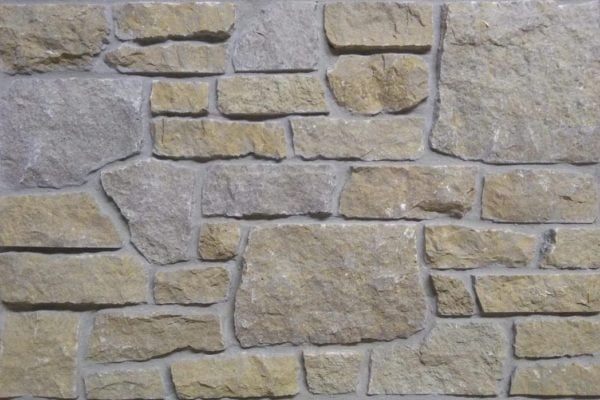 Tuscany Natural Thin Stone Veneer
Best Seller
Free Shipping
Made in the USA
"I place an order and two weeks later the stone arrives at the job site."
TUSCANY BEST USES
Tuscany natural stone veneer is often used for exterior siding. The light gray tones provide a neutral background that can create some allure and additional curb appeal. The staggered brick layout creates a rustic look while the neutral colors make it a great choice for almost any neighborhood. Expand your project by adding this stone to other projects like a landscaping wall or chimney. This will tie the elements of your home together and create a professional look. Your home could become a focal point in the neighborhood and really impress your family and friends.
MORTAR OPTIONS
Installed with a light gray grout, Tuscany stones will create a warm, neutral atmosphere. This natural stone veneer has a welcoming look, rounded edges, and random shapes that will help you create a unique look in your home. These stones can be cut to fit just right around corners or on the edges of your project. Tuscany's large variety of stone sizes makes it easier to create a staggered block layout. Tuscany is shipped in loose pieces which reducing labor costs and the effort required for installation.
Similar Products by Style
Similar Products by Color