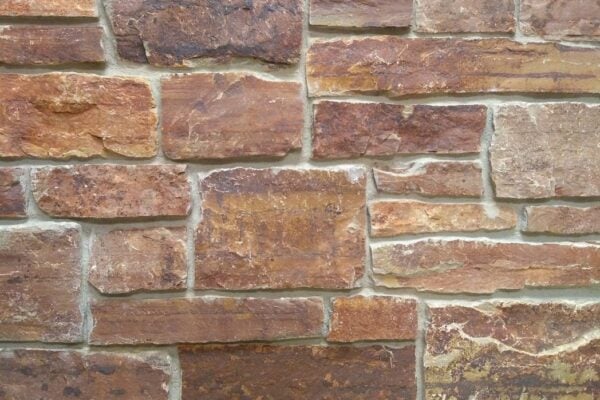 Canyon Dusk Natural Thin Stone Veneer
Free Shipping
Made in the USA
"The consistency of the product allows us to write a spec without worry."
CANYON DUSK BEST USES
Using this stone for exterior, whole-house siding is very popular. The reddish tones add just the right amount of earthy colors to your home. Extend the use of this stone to other elements like mailboxes, porch surrounds, and door and window trim for a more elegant look. This will tie your property together and help improve curb appeal. You can also add this natural stone veneer to an entryway or mudroom to tie the interior and exterior of your home together seamlessly.
MORTAR OPTIONS
Canyon Dusk stones are usually installed with a medium gray grout. Gray will enhance the lighter colors of the stones and allow them to stand out in your design and add depth to your space. Canyon Dusk natural stone veneer is cut to 1-inch thicknesses that are lighter than other veneer stones. This makes them easier to handle and reorganize to speed up the layout process. Also helping the layout process, Canyon Dusk stones are shipped in loose pieces rather than full sheets. Creating a custom and professional look could not be easier.
Similar Products by Style
Similar Products by Color