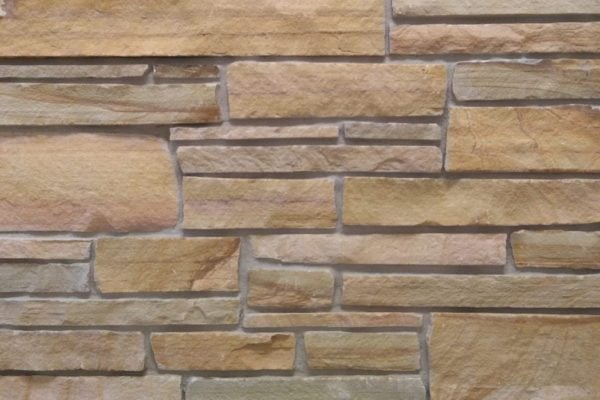 Laramie Natural Thin Stone Veneer
Free Shipping
Made in the USA
"Very professional and the stone arrived on time exactly as ordered"
LARAMIE BEST USES
This natural stone veneer looks great as whole-house siding. Laramie's narrow mix of colors will help you create a project full of texture and depth. Adding artwork or modern electronics over this stone will add dimension to the room and help enhance your colorful decor. Expanding your project to include other elements on your property can tie them together and create a professional looking finish. When you are done, you will have also added some curb appeal and helped make your home stand out in your neighborhood.
MORTAR OPTIONS
Light tan colored grout will enhance Laramie stone's light colors while the various heights and sizes will add depth to your project. Darker grouts will make each stone stand out, enhancing them to create a unique and professional finish. The random ends and rectangular stones of this natural stone veneer will help you enjoy the processes of layout and planning and the installation of this stone. The 1-inch thick stones are easy to handle and require less effort. Laramie stones are thin, yet durable easy to layout since they are shipped in loose pieces rather than full sheets.
Similar Products by Style
Similar Products by Color