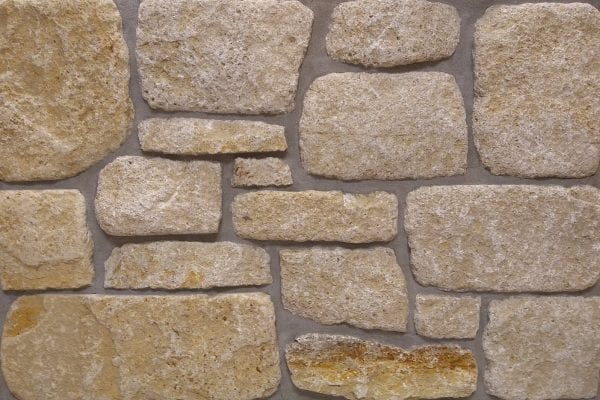 Winfield Natural Thin Stone Veneer
Free Shipping
Made in the USA
"I place an order and two weeks later the stone arrives at the job site."
WINFIELD BEST USES
Winfield natural stone veneer is often used for whole-house siding. The tan tones provide a neutral background for various elements of your property. Using this stone with lighter colored grouts will make the stones blend together and look more like a solid wall. Darker grouts will accent darker elements. Used indoors, the staggered brick layout creates a modern look in your space that will be easy to accessorize with artwork or a flat screen tv above the fireplace. Use Winfield on other elements like door and window trim to tie them together and create a professional look.
MORTAR OPTIONS
Installed with a dark tan grout, Winfield stones will create a natural looking stone wall. This natural stone veneer has a tumbled look with rounded edges and some variations in thickness that will help you create a unique look in your space. You can also cut the stones to make sure they fit just right around corners or on the edges of your project. The wide selection of sizes makes it quick and easy to design a semi-staggered block layout. Winfield is shipped in loose pieces which increases the layout options and is easier to handle than whole sheets.
Similar Products by Style
Similar Products by Color